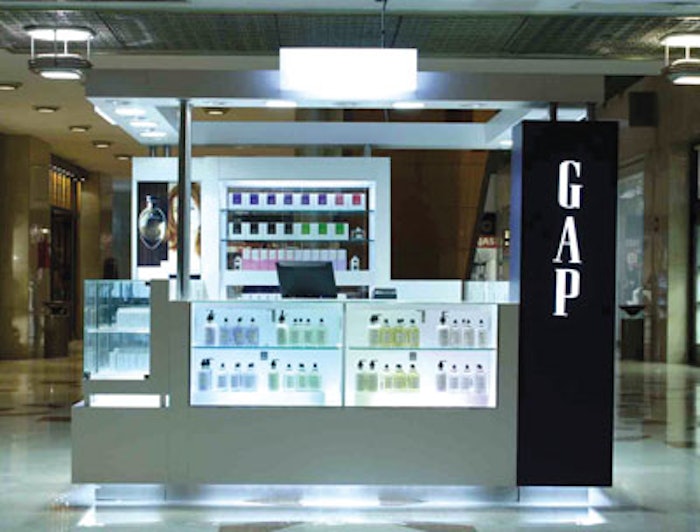 Direct seller Amway introduced two new lines in December 2008, specially created for the Latin American market. The Moiskin and Ertia lines are part of a strategy to focus on personal care in the region. According to a report from Amway, the initiative seeks to multiply its possibilities of covering a wider market. Both lines are based on selective natural ingredients from the Amazon region—produced with the support of the Access Business Group R&D team.
Moiskin, a face care line, features the company's Years Free antiaging system. Products in the line are formulated for specific age groups. The Ertia line includes shampoos, conditioners and soaps.
Genomma Lab Expands
Genomma Lab, an OTC drug and personal care company, relaunched the Ma Evans hair care line in Mexico as part of its strategy to expand market share and coverage in Latin America.
Genomma Lab, which also owns the dandruff shampoo brand Medicasp, acquired the Ma Evans line in 2007 due to its high level of brand recognition in the shampoo and hair loss treatment categories. A mass media campaign, the "Ma Evans Evolution," was undertaken for the relaunch to reinforce the line's presence in the overall hair care category. The company is also reinforcing its operations in Latin America. Gonzalo Aguirre Bárcena, an executive in the company's Argentine branch, told GCI magazine that the company will open operations in Brazil in 2009.
Droguería del Sud Adds Imported Fragrances
One of Argentina's largest retailers of beauty products, Droguería del Sud, began the sale of imported fragrances in December 2008. Carolina Herrera, Armani, Dolce & Gabbana, Polo, Givenchy, Hugo Boss, Calvin Klein, Kenzo, Versace, Burberry, Davidoff, Nina Ricci and Quartz are among the main brands in its new offerings, and are presented in a variety of size and price options. In this way, Droguería del Sud believes it can meet a three-fold objective: maintain its retail leadership position in Argentina, strengthen its role in the beauty industry and create a larger fragrance presence in the pharmacy channel.
Peru's Fragrance Exports Grow 72%
Peru's fragrance exports gained 72% January–September 2008 ($12 million) compared to the same period in 2007 ($7 million), according to a report from the Peruvian Association of Exporters, ADEX. Bolivia is the main destination for Peruvian fragrances (35%); followed by Colombia (31%), Ecuador (20%) and Chile (7%). Venezuela, Mexico, Panama, El Salvador, Uruguay, the U.S. and Spain also import fragrances from Peru. The primary exporters are Unique, with more than $6 million in sales, and CETCO ($4 million in sales). Other Peruvian exporters include Laboratorios SMA, Perfumerías Unidas and Consorcio Industrial de Arequipa. According to ADEX, 19 Peruvian companies began selling their fragrances abroad in the third quarter of 2008.
Gap Cosmetics Expands Presence in Argentina
"Gap cosmetics will continue to expand its presence in Argentina through new points of sale during 2009," Renato Saphir, general manager of beauty product distributor Greta, told GCI magazine. The brand previously opened two doors in the exclusive Buenos Aires' Galerías Pacífico and Alto Palermo shopping centers in August 2008. The initiative was undertaken through an agreement between Inter Parfums, the distributor for Gap beauty products worldwide, and Greta, which represents the brand in Argentina, Uruguay, Chile and Peru. In addition, Gap cosmetics are retailed in Buenos Aires' Jorge Newbery Airport, the Bariloche city airport and other perfumeries in Argentina.
Gap's Heaven, Dream, Dream More and So Pink were relaunched and introduced in Argentina in September 2008, joining the company's Individuals body care line on Argentine shelves.
Cristina Kroll is a business journalist specializing in the beauty sector and living in Buenos Aires, Argentina. She has written for the main Argentine magazines related to the beauty business, and was a correspondent for French magazine Beauty Business News.