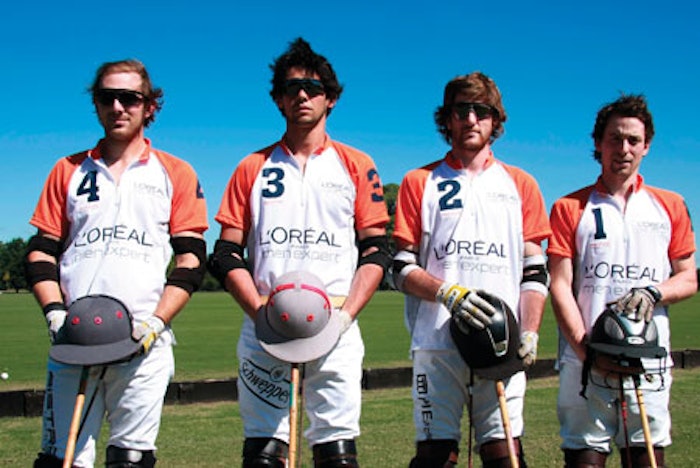 Colgate's sales in Latin America grew 22.5% in 2009, led by Brazil and Colombia. Colgate continues building its strong leadership in oral care throughout Latin America, with its regional toothpaste market share at a record high of 78.7% in 2009, driven by market share gains in nearly every Latin American country.
Colgate's share of the global toothpaste market strengthened to 45.1% in 2009, led by share gains in (among other markets) Mexico, Brazil and Venezuela.
Argentine Issue Group to Expand
Argentine-based Issue Group announced it will strengthen its presence in Latin America, where it already has subsidiaries in Uruguay, Brazil and Mexico.
"The company signed an agreement with international company GA.MA to distribute products in Colombia and Venezuela in 2010," Antonio Cao, CEO, told GCI magazine. The company also operates through distributors in Bolivia, Paraguay, Ecuador, Peru, Chile and Costa Rica. Issue Group is a leader in sales of hair color products in Argentina, holding 21% of the market share. Denney Color District, a hair coloring line positioned for a higher-end market, is among its most recent successful launches.
L'Oréal's Polo Event
As part of a strategy to position its Men Expert brand, L'Oréal participated in the International Polo Tournament El Paraíso Open Door, which was held in Buenos Aires March 5. Local celebrities and beauty editors joined the exclusive sporting event, which included activities such as exhibitions, cocktails and prize giveaways.
In Latin America, L'Oréal posted sales of €1,138 million in 2009, achieving 11.2% growth. The consumer products' division achieved a strong increase in the region, driven by Elsève hair care products, which are gaining market share throughout the Latin American market. Argentina and Chile posted double-digit growth during the last year, whereas Mexico is gradually improving, and resumed positive growth with the hair care breakthrough of Elvive.
Avon Invests $1 Million in Peru
With an investment of approximately $1 million, Avon built a warehouse in Peru's Santa Anita district. The 1,000+ square-meter facility increases Avon's regional storage capacity by more than 50%.
Avon currently holds 11% of the market share in the Peruvian cosmetic market. "In the case of competitive categories such as personal care and hair care, we are seeking major participation," said David Legher, general manager of Avon in Peru, Colombia and Ecuador.
Colombia Inaugurates Free Trade Zone Facility
In March, Colombia's Paul Calley free trade zone industrial park opened its doors for business. "It has a surface area of 14,000 square meters, an output of 100 ton per day and, in a period of five years, the surface will [grow to] 40,000 square meters," Jaime Concha Prada, director of the Colombian Cosmetic Chamber told GCI magazine.
The facility, located in Tocancipá, Cundinamarca, has already required $4.2 million of the total $8.65 million budgeted for the entire project, said Wilson Alfredo Chamorro, general director of Paul Calley. He emphasized that it will "result in the biggest free trade zone cosmetic market in Latin America." One of Paul Calley's priorities is to produce for the international market, particularly the United States. Nevertheless, it will also produce for the local market, while maintaining a focus on international companies.
Natura Sponsors BAFWEEK
Natura was the official sponsor of BAFWEEK, the most important fashion show in Argentina. The February 2010 event was held at the La Rural Center in Buenos Aires. During the course of three days, local designers and brands had a chance to exhibit their collections for the autumn/winter season.
In addition, Natura launched its Natura Diversa line, and visitors had a chance to experiment with the brand's new products in a specially prepared showroom. Verónica Mendoza, Natura's makeup artist, defined the style of each of the collections presented.
Greta Expands Fragrance Portfolio
According to its director Renato Saphir, Greta SA will now market five fragrances from the Falic Fashion Group (which owns the Animal, Daddy Yankee, Ed Hardy, Paris Hilton and Perry Ellis brands) in Argentina, Chile and Uruguay.
In addition, Greta retook control of the regional Mont Blanc license through an agreement with Inter Parfums group, which recently acquired Mont Blanc's license from P&G. Greta had held the Mont Blanc license until 2008.
Cristina Kroll is a business journalist specializing in the beauty sector and living in Buenos Aires, Argentina. She has written for the main Argentine magazines related to the beauty business, and was a correspondent for French magazine Beauty Business News.