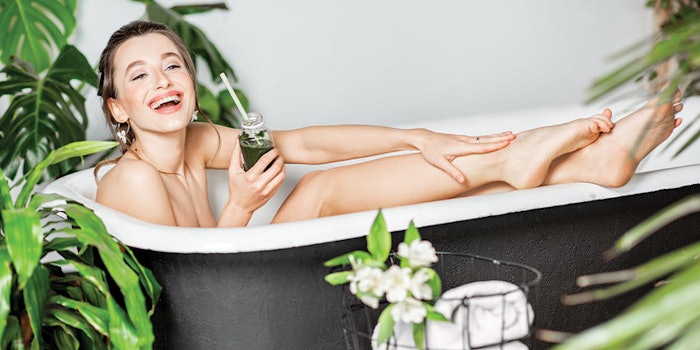 The beauty industry has collectively been dealing with the implications, outcomes and effects of the pandemic for about a year. From supply chain disruptions to brick- and-mortar store closures, the business has been anything but normal.
How much will things change in 2021? When anticipated vaccinations become widespread, will consumers flock to indoor malls, or will they continue to buy beauty basics online? Will services such as salons and spas enjoy pre-pandemic levels of business right away? Or will business as usual take months or years to return? Are there some permanent consumer buying patterns emerging that brands and service providers need to prepare for?
In this article, we share results from The Benchmarking Company's three 2020 beauty consumer studies that reveal how COVID-19 has impacted consumers' day-to-day lives. We'll discuss how the consumer is prioritizing their health and beauty purchases (if at all), what they want from their favorite beauty brands now, steps consumers are taking to get back to "normal" and the outlook post-pandemic.
The following data is derived from primary online research studies of:
5,500 female beauty consumers in the United States (March 25, 2020);
5,300 U.S. female beauty consumers (May 5, 2020);
2,700 U.S. female beauty consumers and 400+ salon/spa professionals (September 28, 2020).
How Behaviors Have and Haven't Changed
Working from home and general stay-at-home mandates resulted in lots of family togetherness, with little reason to see coworkers or friends, except for the occasional foray to the grocery store or Zoom meeting.
Wearing makeup on a daily basis, styling one's hair daily, and even shaving took a downward turn during the pandemic because consumers felt that if they weren't seen, they wouldn't bother.
However, the consumer has kept up with their normal skin care regimen during the pandemic. In March 2020, 90% of respondents said they were following their normal skin care regimen, with 84% and 85% doing so in May 2020 and September 2020, respectively.
Eighty percent of consumers said they are trying to find activities that will lower her stress level during the pandemic as a whole, with 66% in March 2020 saying taking care of their skin and hair care needs reduced stress. In addition, 80% agreed it reduced stress in May 2020, and 78% said it reduced stress in September 2020.
T-1 indicates how beauty and personal care behaviors changed at the beginning of the pandemic in March, how they changed when the pandemic became a constant in May, and how those behaviors shifted again in September.
Will DIY Lead to a Downturn in Service Business?
Consumers have had many months to experiment with in-home beauty treatments, with 40% of consumers saying in September 2020 that they were pampering themselves more than ever. Sixty-six percent have painted their own nails, 55% have used face masks, 50% deep conditioned their hair, 46% have enjoyed long baths, 40% used a foot/hand-conditioning or -exfoliating treatment, 37% gave themselves facials, and 24% have tried a new DIY hairstyle. These in-home pampering treatments may have long-term implications for service providers.
Of the 48% of consumers who said they got their hair colored in a salon prior to the pandemic, 23% have since colored their own hair at home, with 14% saying they will continue to color at-home post-COVID-19. Fourteen percent of salon clients have not returned to a salon as of September 2020, while 10% say they won't go back until things are "100% back to normal life pre-pandemic." Just 2% say they won't go to salons or spas anymore at all (T-2).
Manicurists and nail technicians may find that DIY activities during the pandemic will lead to a downturn in business as well. Twenty-three percent of those who previously visited a salon for a mani-pedi said they will continue to do their own nails at home post-pandemic.
Whether or not consumers actually follow through with the intentions of continuing DIY services at home post-pandemic, the majority of salon-goers have returned to the salon, or will do so when restrictions are lifted. As of September 2020, 52% of previous salon clients returned to have a service performed in a salon. Another 22% haven't gone back yet, but plan to do so as soon as possible.
Consumers' Financial Health
In September 2020, 25% of U.S. female beauty buyers reported they had been laid off, while 13% reported their work hours were reduced. Twelve percent lost their jobs permanently because of the pandemic.
With a large portion of beauty buyers experiencing a degree of personal financial loss (without knowing how their spouse/partner has fared [if applicable]), it would be expected that beauty product and service buying would take a direct hit as the consumer concentrates more on purchasing life essentials.
Beauty Category Performance
Out of skin care, hair care and makeup, makeup has suffered the biggest downturn. Thirty-nine percent of consumers said in September 2020 that they were spending less on makeup since the pandemic began, compared to 21% of consumers saying they're spending less on skin care and 23% spending less on hair care. There are some bright spots for beauty retailers, however.
For the full article, check out Global Cosmetic Industry's January 2021 digital magazine.