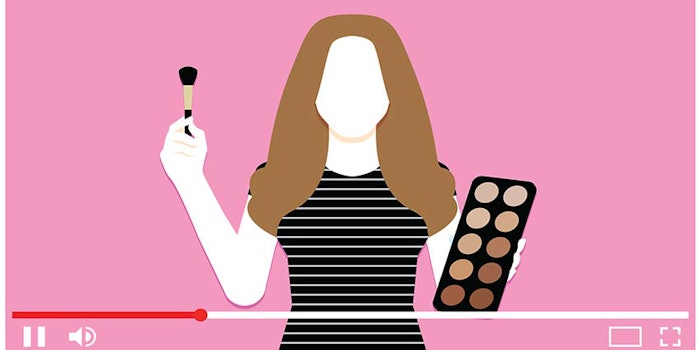 Millennials are one of the great market drivers of our time, and Lia Neophytou, associate analyst with GlobalData, presented some key statistics behind their mindset and motivations.
Social Media and Appearance
64% of millennials believe that being active on social media important
87% find their looks and appearance in general to be important
60% desire to stand out from the crowd
New Product Discovery on Social Media
59% find new experiences more exciting than new products
63% are more likely to trust blogger and user reviews over brand claims
39% of 18-34 year olds are interested in, but not yet purchasing, beauty products/trends depicted on popular social media channels (compared to 22% global average)
67% of millennials are appealed by the idea of co-creating products with brands, as seen with India's Just Herbs, which crowdsourced its ingredients, formulation texture and packaging
Neophytou noted that social media can influence offline innovation. For instance, clown contouring led to rainbow makeup palettes, while L'Oreal's Feria Smokey Pastel hair colors were inspired by Instagram posts. As a result, brands have secured blogger endorsements and co-created products, as with Kendall Jenner's Estee Edit collection and Kendall Jenner's Kylie Cosmetics brand. How important is this? According to Neophytou, Kylie Cosmetics has about 12.5 million followers on Instagram, compared to MAC's 14.5 million.
Beauty = Wellness
89% of millennials consider eating healthily important for wellness
34% exercise several times a week, creating opportunities for beauty care brand innovations such as Sweat Cosmetics, Birchbox's Arrow brand and products such as Shiseido's Sports BB Broad Spectrum SPF 50+ WetForce
56% of millennials believe that beauty and grooming products can help them achieve a natural appearance; this is about accentuating features, rather than masking them (ex: Milk Makeup and Glossier's simple beauty products)
Smarter Beauty
69% of millennials are interested in smartphone-connected tools and devices in their grooming routines to deliver made-for-me solutions (ex: HiMirror Plus, Keratase Hair Coach and Color Me Automatic Foundation Applicator)
Male Beauty Growing
According to Neophytou's data:
72% of millennial men believe their looks and appurtenance are important
44% have been made more self-conscious of their appearance due to social media
In addition, a growing number of men around the world are willing to adopt new products as part of their grooming routines:
17% North America
47% Latin America
49% Europe
33% Middle East and Africa
57% Asia Pacific
As men ramp up their beauty regimes, brands are responding with new offerings featuring more sophisticated ingredients, such as Sulwhasoo's Inner Charging Serum with ginseng extract and the Yes To Natural Man Charcoal Detox Paper Mask. Meanwhile, brands are pursuing genderless concepts, as with Milk Makeup and the MAC x Brant Brothers Collection.