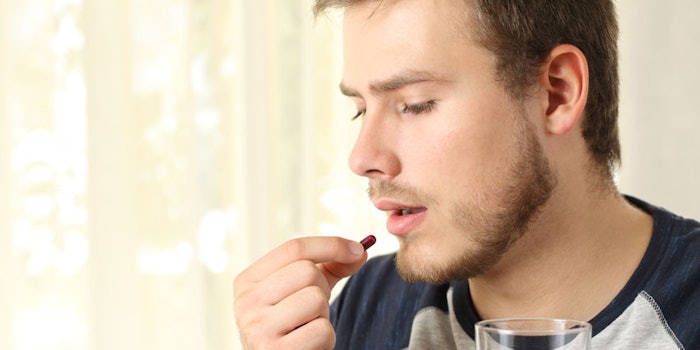 Traditionally, female consumers have spent a significant amount of time and money on their grooming routines. Men, on the other hand, while still conscious of and eager to maintain their appearance, have opted for more simple, streamlined routines.
A recent study from Lycored suggests this mindset has not swayed. Four hundred and eighty consumers in the U.K. and France were surveyed on their attitudes surrounding skin care, health and appearance. Of the men surveyed, 74% said the idea of taking a supplement for skin health or beauty was normal, compared to 58% of women.
Golan Raz, PhD, head of the global health division for Lycored, explained how "following the appropriate personalized diet and by adding quality, safe and effective nutrients that were proven to support healthy skin, men can benefit just as much as women."
A Bit About Physiology
With men and women's bodys being vastly different, the nutritional supplements they ingest will also differ depending on the benefits they provide. "The physiological, biological and bio-chemical structure of men and women have multiple differences...[including] variances in life-styles that may call for a more personalized nutritional approach," Raz explains. 
One of the main differences that women will seek out in their supplements that men will not deals with hormone regulation. While men may not need to look for supplements that provide hormone regulations as much as women, they could be turning their attention to prostate related nutraceuticals. 
Lycored further explained how this ingestible skin care interest in men could be due to the fact that men are less willing than women to spend time applying topical products. However, Raz further discussed how "Men are exposed to environmental stresses sometimes more than women...Using quality supplements, men can improve the natural ability of the skin to manage environmental stress." 
The Results
37% of men said they want to spend less time on their skin care regimens, compared to 28% of women; and
Men are no less likely than women to pay for quality products, with 26% in both groups spending more than £20 a month on skincare.
Zev Ziegler, Head of Global Brand & Marketing, Health at Lycored, said: "Men have long been growing in importance as consumers of skincare, and our research shows this applies to ingestible products just as much as topical. The potential of the male beauty from within market is huge."