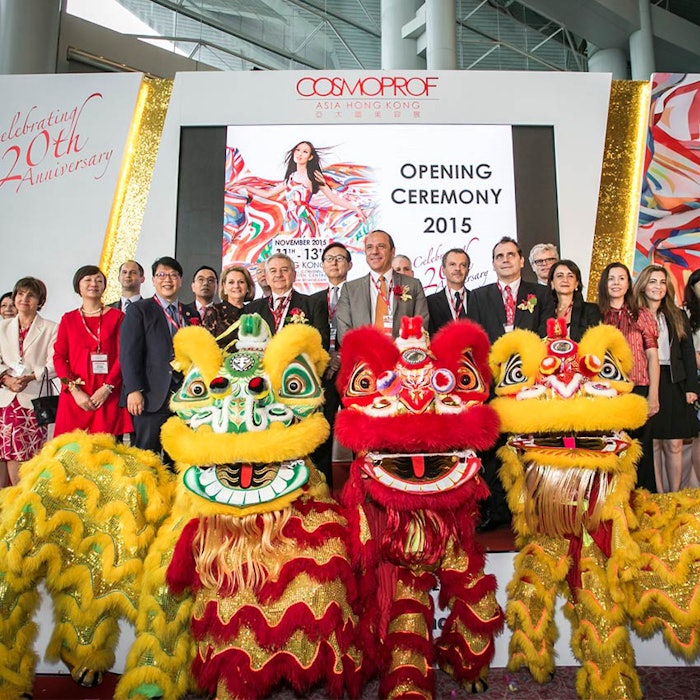 The Asia Pacific cosmetics market is expected to grow at a CAGR of 4.02% through 2020, totaling $126.8 billion by the end of the forecast period, according to recent research. The top revenue generator in the region is Japan, which accounted for 2/7ths of the market in 2014.
Previously: What's Driving Asia's Cosmetics Boom?
Sun and skin care account for 3/7ths of the market's sales. Women, unsurprisingly, tend to dominate makeup and color cosmetics.
In 2014, men accounted for a 19% of the cosmetics market in the Asia Pacific, particularly in Japan, China and India, according to the research. What are they using? Shampoos, conditioners, hair styling creams and gel, hair color, moisturizing lotions, facial wipes, deodorants and fragrances.
Asia Pacific's key channels include supermarkets and department stores. However, online sales platforms are expected to register a CAGR of 10.3% through the report's 2020 forecast. 
It was this dynamic market that was the focus of the 20th edition of Cosmoprof Asia in Hong Kong. The event featured 63,241 visitors, of which 40,761 came from outside of Hong Kong. Growth in international visitors came from the United States, Europe (Austria, France, Portugal and Sweden), Chile, Thailand, Ukraine and Vietnam.
"Every year we are witnessing a growth in the show which confirms its importance for the Asian beauty industry," said Michael Duck, director of Cosmoprof Asia Ltd.
The event included a new Korean pavilion; a spa, wellness, hair, nail, cosmetics and personal care section called Spot on Beauty; Discover Trends, which featured benchmark products from the natural and organic, baby care and men's care segments; an educational Beauty Forum; a Spa Conference centered on best practices; and more.
What's next? The Asia World-Expo will host exhibitors of ingredients, machinery and equipment, packaging, contract manufacturing and private label from November 15-17, 2016. From November 16-18, 2016, the Hong Kong Convention & Exhibition Centre will host an exhibition of finished cosmetics and toiletries, natural health, beauty salon, hair salon, nail and accessories.