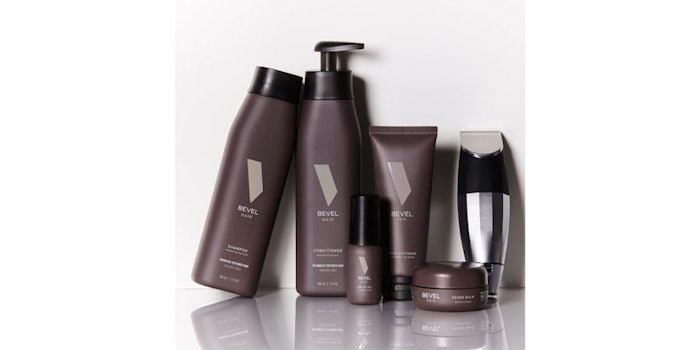 Bevel has announced its expansion into hair, skin and body care.
The brand has launched nine new products meant to prep and protect hair, beards and skin of black men with curly and coarse hair. 
Product include:
Bevel Aluminum-free Deodorant 
Bevel Moisturizing Shampoo
Bevel Moisturizing Conditioner 
Bevel Beard Softener
Bevel Beard Oil
Bevel Face Serum
Bevel Exfoliating Body Wash
Bevel Body Lotion
Bevel Natural Bar Soap
Founder and CEO Tristan Walker stated, "Starting [February 2020], you'll see Bevel nationwide, distributed across a number of great retail partners excited about the brand. While our full line-up will continue to be carried at Target and getbevel.com, we'll also have select items on the shelf at CVS and Sally Beauty."