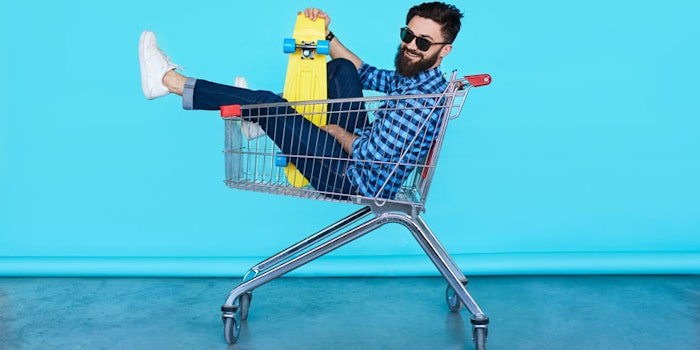 By 2020, Target is expecting its business in the men's grooming market to double. In response, the big box retailer has expanded its current offering to include over 600 products from brands like Harry's, Beardbrand, Byrd, Cremo, Maestro's Classic, Pacinos and Hue for Every Man, among others.

According to Target, the new men's grooming selection will range from $1.49 to $199.99 and will be available in 11 Target stores with plans to roll out to 80 more stores by the end of 2018. 
Mark Tritton, executive vice president and chief merchandising officer, Target, explained, "Guys are more style savvy and selective than ever and they spend a considerable amount of time researching products before they make a purchase, which is why we're upping our game with the assortment and experiences we're creating just for men. By doubling down on our men's grooming offerings and elevating the experience, we're giving our male guests even more reasons to choose Target."