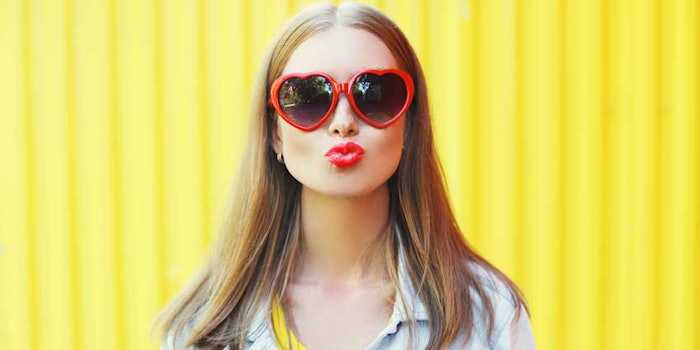 Beauty and retail brands in the U.K. are uniting to encourage discussions surrounding gynecological health. 
Get Lippy is a month-long campaign in May 2019 meant to break the stigma around women's anatomy and spark open, anatomically correct conversations, which are believed to save lives through earlier diagnosis. 
Cosmetic Executive Women (CEW) UK and Tesco are lead partners on the campaign. Participating beauty brands include Vaseline, eos, Burt's Bees, Bali Balm, Blistex, Carmex, Elemis, Hourglass, Lypsyl and Nivea. These brands will reportedly donate 10% of a nominated product's SRP to Eve Appeal research. 
As part of the campaign, Harvey Nichols is hosting a week-long Get Lippy pop-up inside its London flagship store where Eve Appeal will host beauty events, talks and podcast recordings. The pop-up will take place on May 11-17,2019.
In addition, U.K. consumers can support the campaign by:
Buying a Get Lippy product from one of the supporting retailers or brands;
Blowing a kiss to the camera, tagging five friends and challenging them to #GETLIPPY and donate £5 by texting EVE LIPPY to 70577*;
Attending the Get Lippy pop-up event at London's Harvey Nichols, from 11-17 May, where beauty fans can experience masterclasses and giveaways from cosmetic and makeup partners; 
Wearing their loudest lipstick and plan fundraisers with friends and colleagues to mark Get Lippy Day on 17 May; and
Embracing the specific challenges in the workplace of women's health—organizers are holding a breakfast summit with business leaders on May 30, 2019.
www.eveappeal.org