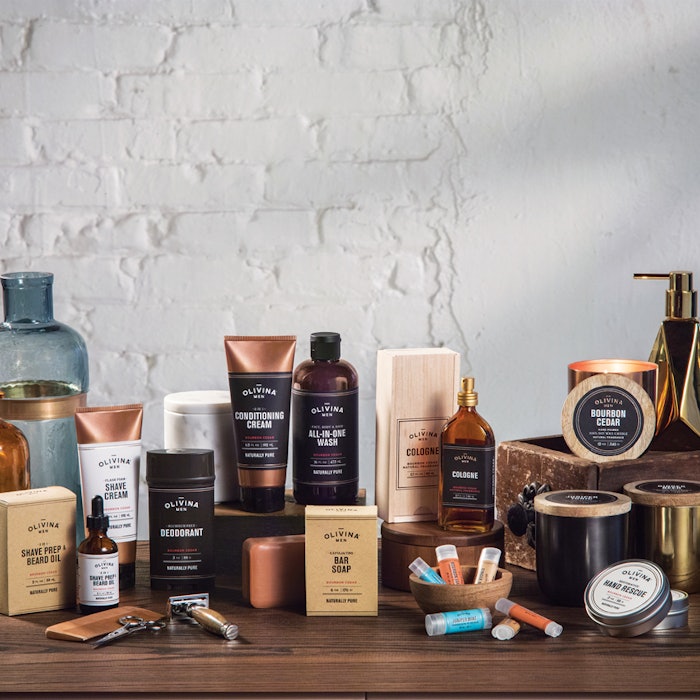 What it is: Olivina's Olivina Men
Claims: Grown naturally, this bath and body collection for men is designed for sensitive skin care. The bath and body products include: Organic Shave Prep & Beard Oil, Aluminum Free Deodorant, Flash Foam Shave Cream, All in One Body Wash, Rinse Out/Leave On Conditioning Cream, Exfoliating Bar Soap, Organic Hand Rescue, Natural Fragrance Cologne and Organic Lip Balm.
Ingredient highlights: Napa Valley sourced olive oil, grape seed extract and naturally fragranced with bourbon cedar.