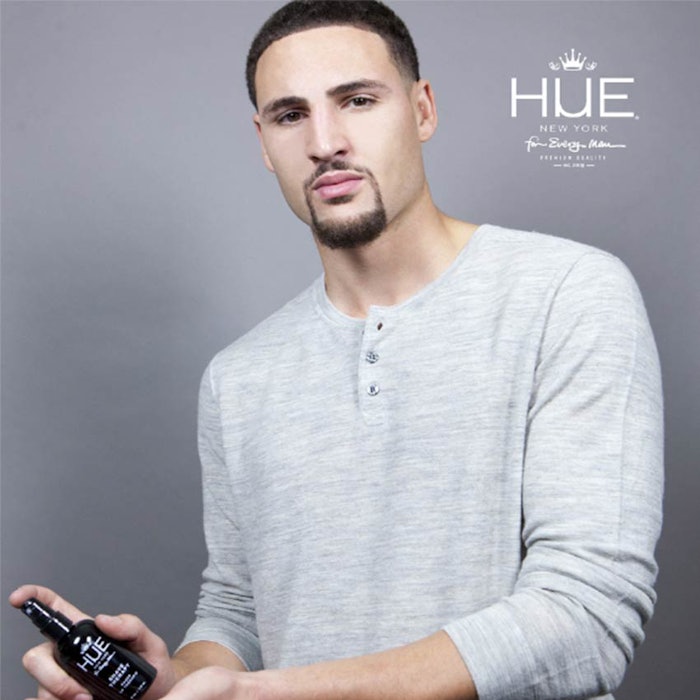 The premium multicultural male grooming consumer has arrived. But is anyone prepared to cater to him?
Maybe. The category certainly seems to be a no-brainer. The multicultural beauty boom is expanding as the share of "minorities" in the United States is growing toward an anticipated majority by 2050. According to numbers cited by Kline, the multicultural personal care market growth is outpacing the general market growth, 3.7% vs 2.8%.
At the same time, men's grooming is taking off in the US, Latin America, Asia and beyond. According to Euromonitor, men's grooming posted sales of $6.3 billion in 2014, led by men's shaving ($2.9 billion) and toiletries ($3.4 billion).
Previously: Focus on Male Grooming
Yet men of color, who might spend significant sums on clothing, accessories and fragrance at high-end department stores, have few if any grooming products to choose from. The market simply hasn't evolved with them.
This underserved segment inspired the co-founders of Hue for Every Man, Jessica Estrada and Kyle Frazier. The line, formulated for multicultural men but just as relevant for general consumers, comprises five products scented with the brand's black pepper fragrance. The products
The Core Shampoo contains salicylic acid and ginger root and cleanses, soothes and heals the hair and scalp.
The Core Conditioner contains baobab seed oil, avocado oil and shea butter.
The Awakening Mist is ideal for tightening pores and refreshing the user on the go or after a shave.
The Shave Therapy contains volcanic ash and jojoba beads and prevents ingrown hairs while acting as an exfoliant that cleanses and tones the facial pores.
The Premium Quality Pomade is a lightweight petroleum-free moisturizing and styling product for a diverse range of hair.
The products price from $20 to $37. The line is expanding into retailers in 2016, though it is already available at more than 100 premium barbershops in the US, several overseas apothecaries and online at www.hueforeveryman.com. While online sales are crucial to the brands' strategy, Estrada says brick and mortar retail is where Hue's core consumer can be reached.
Estrada hails from the streetwear industry, which she says failed to evolve with its core consumer. Today, male grooming is making the same mistake.
In response, she and Frazier have launched a line that offers natural ingredients and a premium experience in a formula aimed specifically at men of color. While the products can be used by men of all backgrounds, Hue is distinctly positioned to catch the eye of multicultural men of means. What is he? According to the brand, "successful, fashionable, dapper, well groomed, traditional and philanthropic."
Estrada notes that Hue's male consumer doesn't want unisex products or to use his girlfriend or wife's personal care items. He wants something designed for him.
Already the brand has secured celebrity fans and spokespeople, including Golden State Warriors player Klay Thompson, who has said, "I'm honored to partner with HUE for Every Man as their first official brand ambassador. I have personally used their products so I know how great the quality and results are. I look forward to working with HUE for Every Man to expand their collection and distribution as well as collaborate with them on some exciting projects involving youth in the community."