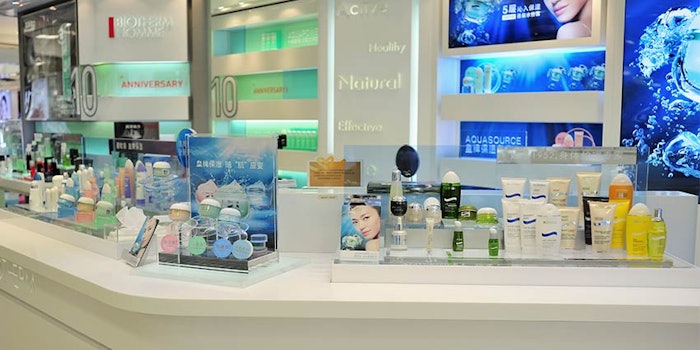 A new Euromonitor report shows that domestic beauty and personal care brands comprised 4% of the market in 2015, compared to 3% in 2011. Enhanced distribution, particularly in lower-tier cities, and opportunities in specialist brand stores and low-priced products will continue to give these players an edge. Local media sponsorships have also allowed locals to increase brand recognition.
(Read more about China's cosmetics tax policy here.)
Multinationals, meanwhile, will likely acquire domestic brands, the analysis explained, in order to compete. These companies could also feasibly find ways to cut prices to compete with the domestic brands, as well as increasingly popular K-beauty players.