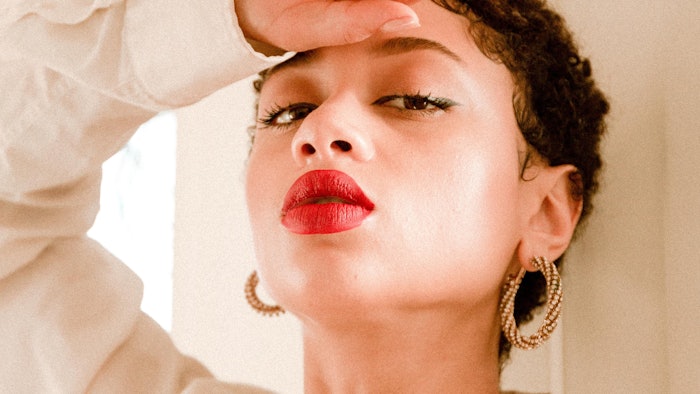 U.S. prestige beauty sales revenue for Q2 2022 jumped 16% year-over-year, totaling $6 billion, according to The NPD Group. For context, the sector achieved 19% growth in Q1 2022.
Prestige makeup revenue for Q2 totaled $2 billion, an 18% year-over-year gain. NPD notes that revenue still lags pre-pandemic levels but that unit sales are actually up 1% versus 2019. 
Big winners include lipstick, which was up 28%, with lip products posting the fastest growth of total makeup. This growth rate is stronger than even Q1.
Prestige fragrance's boom continues, with Q2 sales of $1.5 billion, a 13% year-over-year gain. That rate is slightly behind the 18% growth rate achieved in Q1. 
Fragrance is being boosted by a 25% jump in average price versus 2019, per NPD, with the average price for fragrances increasing 6% in Q2, versus 2021. That is twice the rate of the rest of prestige beauty. Inflation is partly responsible for those increases, but so too is the desire for higher priced scents, per NPD's Larissa Jensen.
Report: Q1 2022 Prestige Beauty Sales
Gift sets performed well during Mother's and Father's Day 2022, though consumers are generally shifting away from those sets and toward individual fragrances. The renewed strength in sets could bode well for holiday 2022, Jensen added.
Prestige skin care sales growth accelerated slightly to 12% in Q2, totaling $1.7 billion. Body care is still growing faster than facial skin care.
Jensen noted, "Skin care brands are upping the ante, by using ingredients like vitamin C, retinol, and algae that are traditionally found in facial products."
But the real highlight was the continued explosion in sunscreen sales. In Q2, sunscreen sales grew by 51%, versus 2021. This strong growth rate was however slower than the 60% experienced in Q1.
Finally, prestige hair care sales totaled $781 million, representing a growth rate of 24%, the largest in the prestige beauty space tracked by NPD. (Revenue totals, however, are also the smallest.) This growth rate is down from the 32% posted in Q1.
Winners in the sector included hair care, styling and color, with "clean" hair brands comprising nearly 25% of sales. That's a five-point gain versus 2021, per NPD.