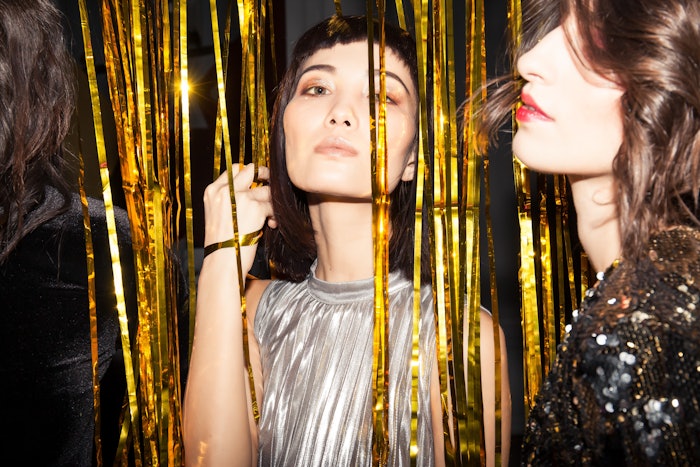 Photo by cottonbro at Pexels
Q1 2022, U.S. prestige beauty industry sales revenue totaled $5.3 billion, a 19% jump compared to the same period of 2021 ($4.2 billion), according to new NPD data.
Key takeaways: skin care experienced the least growth, percentage-wise, while hair care experienced the most. The top sales category was...makeup! 
Beauty Market Dynamics
Beauty AVP has increased just 3% overall year-to-date, according to NPD. Fragrance AVP is advancing the fastest, followed by makeup, then skin care.
No AVP increases are in the double digits this year.
Per Larissa Jensen, beauty industry adviser, The NPD Group, beauty as an industry has one of the lowest AVP increases across the 20 industries NPD tracks.
According to Jensen, price increases aren't impacting unit sales. In fact, units are up double digits year-to-date 2022.
In 2021, the percent of units on promotion declined, versus 2020. As of Q1 2022, the percent of units on promotion is down again versus a year ago in total beauty.
Meanwhile, brick-and-mortar sales are still outpacing online sales so far this year. In 2021, brick-and-mortar retook its beauty market dominance, though e-commerce sales remained elevated compared to 2019.
Makeup
Prestige makeup sales jumped 22% year-over-year to $1.8 billion in the first quarter, driven by more activity away from home.
Lip makeup product revenue grew at the fastest rate of all segments, followed by face and eye makeup.
Report: Color Cosmetics' Resurgence
Lipstick sales were up 44% year-over-year in Q1 2022, while sales of blush and bronzer grew by 45% and 38%, respectively.
Makeup remover sales increased by over 30% for the quarter. 
Hair Care
Hair care, which grew 47% in 2021, similarly benefited, with Q1 2022 sales totaling $744.7 million, a 32% year-over-year gain.
Top performers in the category included hair styling products, which grew 35% in Q1.
Hair-color achieved double-digit sales increases, even as salons have reopened. Notably, NPD reports that 21% of hair product consumers have chosen do-it-yourself hair care in lieu of salon visits.
Consumer data: 2022 Hair Care Shopper Survey
Fragrance
Prestige U.S. fragrance sales totaled  $1.1 billion in Q1 2022, an 18% year-over-year increase. Fragrance juice sales alone, including perfumes and colognes, grew 23%.
Jensen said, "Valentine's Day provided an additional lift to fragrance sales, which have enjoyed strong growth throughout the pandemic. Fragrance has become a mood-boosting luxury that people are buying not only as a gift for others, but also as a treat for themselves."
Per NPD, nearly 20% of Mother's Day gift buyers in 2021 purchased fragrances, double the rate of other beauty categories.
Skin Care
U.S. prestige skin care sales totaled $1.6 billion in Q1 2022, an 11% year-over-year gain.
Top performers included body skin care, which grew at a faster rate than facial skin care, with sales up 26% and 11%, respectively.
Sunscreen sales increased by nearly 60%.
Report: Generation #SunTok