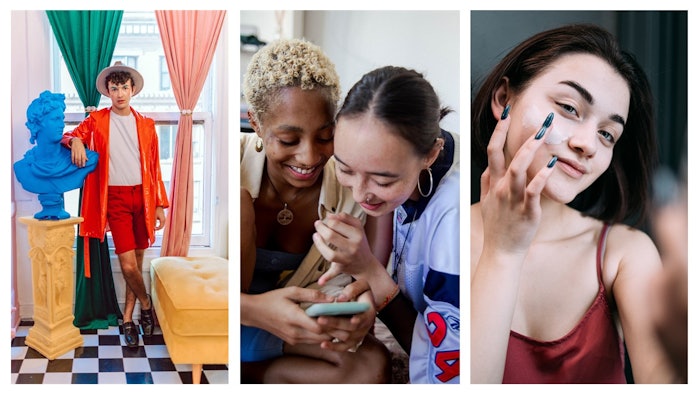 Gen Z comprises about 2.56 billion individuals, worldwide, and makes up about 40% of U.S. consumers. In addition, 97% find shopping inspiration on social media. It's no surprise, then, that Gen Z is the obsession of many new and existing beauty brands in 2022.
During Beauty Accelerate 2022, Olivia Stelmaszczyk, research analyst, Euromonitor, provided insights into Gen Z that beauty brands can leverage in future innovation and business planning.
>>>A version of that presentation is now available for download from Euromonitor.
Stelmaszczyk's overview of the Gen Z beauty consumer includes its active participation in beauty-user generated content and how that has changed the way brands market themselves.
Recommendations are also given on how to best communicate with Gen Z and leverage future digital investments with this group.
Stelmaszczyk specializes in beauty and fashion. Based in Chicago, she helps clients make informed business decisions by providing insights on changes in consumer behavior, innovation, competitive landscapes and growth opportunities in the United States.
In addition to regularly contributing to Passport, Euromonitor's syndicated research offering, Olivia is utilizing her background in research and sociology to produce content for everchanging trends in the beauty and fashion space. Prior to joining Euromonitor, Olivia received her bachelor's degree from Northwestern University in Illinois.
>>>Download the full Euromonitor report.<<<