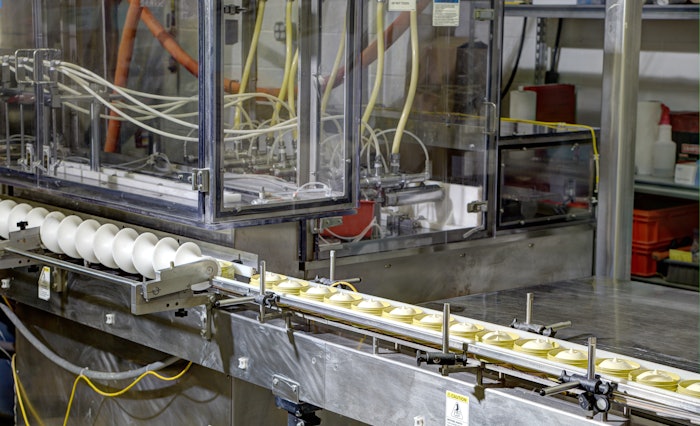 More than 10% of beauty and personal care products go to waste, per a new report from Avery Dennison, including the discard of 4% of stock due to perishing, spoiling or damage, as well as disposing of 6.2% due to overproduction.
Notably, the beauty sector has the highest amount of lost inventory (6.2%) when compared to other industries analyzed by the report such as apparel (3.9%), pharmaceuticals (3%), food (2.9%) and automotive (1.1%). 
The total sale value of the beauty industry's discarded product stock may total as much as $4.8 billion.
The waste is a result of inefficiencies that may drive as much as 2.8% of total profitability loss for beauty and personal care companies.
According to the report, titled "The Missing Billions: The real cost of supply chain waste," 52% of beauty and personal care companies currently track unique items within their supply chain; this is expected to rise to 90%, based on survey responses.
Surveyed companies (see Methodology below) note that about 23% of their total company sustainability impact comes from their supply chain activities. Yet just 3.6% of technology budgets are dedicated to supply chain sustainability improvement.
The challenge is exacerbated by a lack of visibility across trading partners, per the report.
The solution to such widespread waste includes technologies such as blockchain tracking, RFID, robotics and autonomous vehicles such as drones that can improve accuracy of production and supply chain stability.
"A key challenge for the industry is product expiry while on shelf leading to wasted inventory," said Eduardo Kawano, digital transformation, supply chain senior manager at Grupo Boticário, who was interviewed as part of the report. "We have addressed this by adopting RFID and a 'first expired, first out' model which ensures the products with the shortest shelf life are positioned at the front of store and sold first. This is crucial to help us reduce waste and help our sustainability goals."
Francisco Melo, senior vice president and general manager at Avery Dennison Smartrac, added, "The current supply chain disruption is leading to a waste crisis in the beauty industry and elsewhere. Having visibility is key to optimizing supply chains for efficiency and sustainability, as well as helping to build trust and transparency with consumers. Digital identification solutions play a vital role in supply chain planning strategy and it is encouraging to see that companies are committed to further drive this change through the increased use of RFID technology in the coming years."
Melo continued, "Digital triggers such as radio frequency identification, or RFID, provide unprecedented end to end visibility in a highly efficient and accurate way. Connected products not only shine a light on supply chains but also reveal valuable new information to enable consumers to make better decisions, including transparency and carbon footprint data." 
Methodology
The business to business research took place via 18 qualitative interviews and quantitative surveys amongst 250 supply chain technology executives across five industry sectors.
Research took place between May and August 2022 across China, France, Japan, the United Kingdom and the United States. 
The report also assessed "inventory lost or wasted feedback from research respondents calculated against inventory carrying costs gleaned from balance sheets of Fortune 500 companies," per 
The data was then extrapolated to the global beauty market size estimated by Statista.