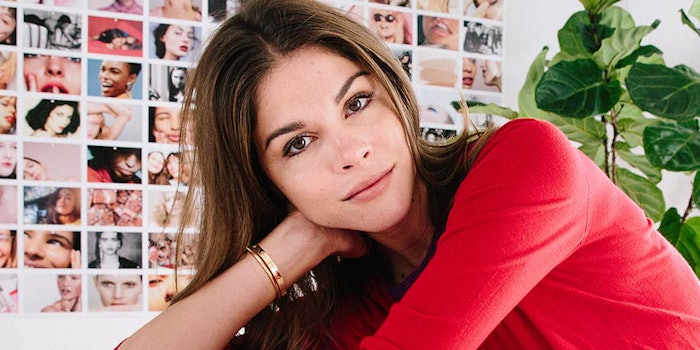 2020 was all about comfort and small luxuries, said Glossier founder Emily Weiss during a CEW virtual event moderated by WWD's Jenny B. Fine. At the same time, however, it forced the company, like its industry peers, to transform rapidly.
As Weiss noted, COVID-19 likely accelerated the beauty industry's digital transformation by a factor of several years. The impacts will persist, she added, particularly as the first half of 2021 may look a lot like 2020.
The transformations, however, went far beyond retail channel patterns.
A Year of Upheaval
The Glossier team has dispersed from its NYC digs to work remotely amid the pandemic. Weiss noted that the company has been finding ways to boost empathy among employees—particularly those who serve as caregivers, are stressed out or otherwise in need of some understanding during a challenging time. She added that the company has instituted no-Zoom-Thursdays to give employees a break.
Amid all the experimenting and ongoing uncertainty, Weiss said Glossier is still figuring out its future remote/in-person mix for its staff of more than 200 people.
For the full article, check out Global Cosmetic Industry's February 2021 digital magazine.