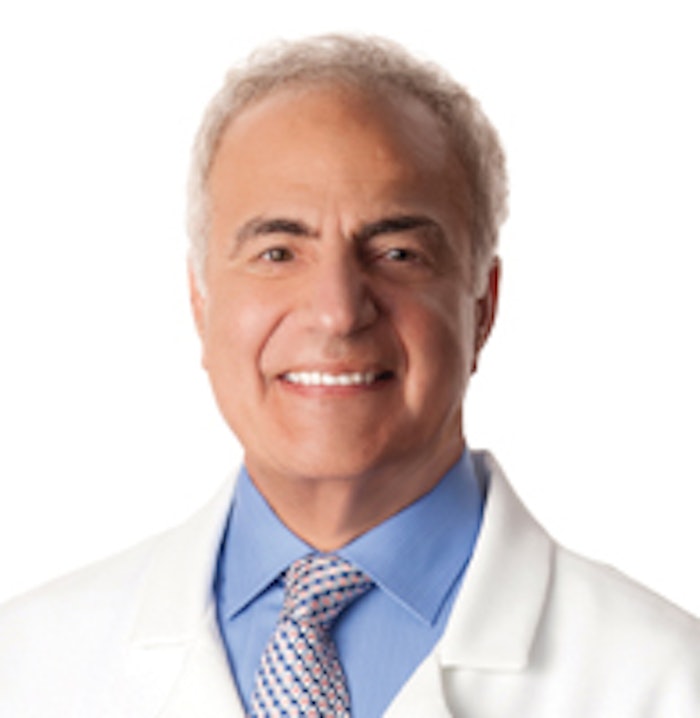 For manufacturers and formulators, the beauty of the nutricosmetics market is in part due to its "age." Because the market is still relatively young and entirely new to many consumers in the United States, there aren't many players saturating the space.
However, beauty is definitely in, and innovation in food, supplements and especially beverages, are all still fair game for manufacturers interested in bringing new—and tried-and-true—ingredients into the market for women and men. A great place to expand on the knowledge in this article and gain insight and education for successful product development into this growing market is the NutriCosmetic Summit, June 22-23, 2011, in Las Vegas. View the agenda or REGISTER to attend today. Sister show NutriCosmetic Summit Asia takes place in Hong Kong in August.
First in a look at the market, we go back to the beginning of the nutricosmetic delivery system: the pill.
Hidden Beauty
Several ingredients sold as dietary supplements, such as pTeroPure's pterostilbene, may not be marketed for beauty, but savvy consumers familiar with antioxidants know that this ingredient protects against oxidative stress in the body.
For example pterostilbene, a phytoalexin that is naturally produced by plants when under attack by pathogens such as bacteria or fungi, is known for its anti-inflammatory properties, as well as its protection against oxidative stress. In that, the compound is similar to resveratrol, helpful for reducing swelling and wrinkles. Jeremy Bartos, PhD, pTeroPure's ingredients product manager explains, "You see resveratrol already in nutricosmetics, but it falls short in terms of its bioavailability."
Ingredients such as these are working their way into topicals and ingestibles, but launching a supplement-turned-nutricosmetic does have its hurdles with different rules and regulations.
Ingredient Trends
New formulation activity in nutricosmetics involves other antioxidants to repair the skin, including some not-so-common botanicals in the supplement category such as lotus and tomato extracts and even things like squalane, which is extracted from olive oils, said Chris Fields, vice president of scientific affairs and technical marketing for Applied Food Sciences, Inc. These ingredients give the benefits of whitening, toning, firming and anti-aging. But beyond supplements and topicals (which, by definition, are not classified as a nutricosmetic but are often used in tandem), beverages are the delivery system to watch.
Drink It Up
Beverages are an easy play when it comes to nutricosmetics, noted Fields. "Beverages formulate well, provide for quick delivery and provide that tandem approach consumers love in product with benefits—quench thirst and give me healthy skin, why not?" she said.
Commonly cited as a pioneer in this category is Nestle's Glowelle beauty drink. But on Feb. 2, 2011, Glowelle announced via its Facebook page that the product was being reformulated and that its current iteration would no longer be sold. The company said they're hoping for a 2012 relaunch, but declined to give further details on the future of the product.
Why so hush hush? To date there is little competition when it comes to nutricosmetic beverages, something that Jacque Gibson, CEO of Beauty Foods, noticed while walking the show floor at the 2011 Natural Products Expo West.
Gibson began Beauty Foods in 2010 and just launched Nightly Beauty, the dietary supplement disguised as a hot chocolate in three flavors. "In the beginning we had a different ingredient as the beauty enhancer," said the former fashion trend director. "In the process of trying to educate consumers in a new category, we decided to take that particular product out and replace it with the Biocell Collagen because collagen was known to the average consumer." Gibson said she still has plans for that initial ingredient, which she's keeping under wraps. Garden State Nutritionals, based in New Jersey, is Beauty Foods' contract manufacturer.
"Being ahead of the curve can be nerve-wracking, but I'm excited," said Beauty Food's Gibson. "I've known that [this market] is coming. It's just a matter of time and education."
Not Just for Women
Jules Birch, MD, founder of Works With Water Nutraceuticals, also chose a sachet that can be poured into a beverage. The company is a pioneer in the U.K., first to market with 100 percent natural, soluble food supplements that improve skin blemishes (as well as other formulations that aid blood pressure and cholesterol).
When the "help: clear skin" line was launched, there was only one other product available on the U.K. market using Praventin, said Birch, but it had very limited distribution and was available in capsule format. Praventin is a milk protein that has been shown to have antimicrobial, antioxidant and anti-inflammatory properties. The nutricosmetic also contains high extract Aloe vera and oligofructose, which is a natural source of soluble fiber. The line is sold in pink and now blue boxes even though the formulations are the same so men don't feel self-conscious about purchasing.
Besides packaging, the main barrier to overcome when choosing a delivery system for a nutricosmetic is ensuring that the product is something a consumer will regularly enjoy taking. Whether a beverage, chocolate or even a pill, taste is paramount when it comes to satisfying consumers who believe that beauty is more than skin deep.
Learn More
For more on market trends, business issues, ingredients to watch and the science behind them, plus an look at the regulatory landscape, visit the NutriCosmetic Summit, June 22-23, 2011, in Las Vegas—with keynote address by Howard Murad, MD, CEO and founder of Murad, Inc. If you make or market beauty from within products (or you will in the future), you won't want to miss the chance for education, interaction, insight and inspiration with colleagues and industry leaders. View the agenda or REGISTER to attend today. Also, look for sister event NutriCosmetic Summit Asia, in Hong Kong, Aug. 24, 2011, co-located with Natural Products Expo Asia.
Disclaimer:
The above paid-for content was produced by and posted on behalf of the Sponsor. Content provided is generated solely by the Sponsor or its affiliates, and it is the Sponsor's responsi­bility for the accuracy, completeness and validity of all information included. Global Cosmetic Industry takes steps to ensure that you will not confuse sponsored content with content produced by Global Cosmetic Industry and governed by its editorial policy.