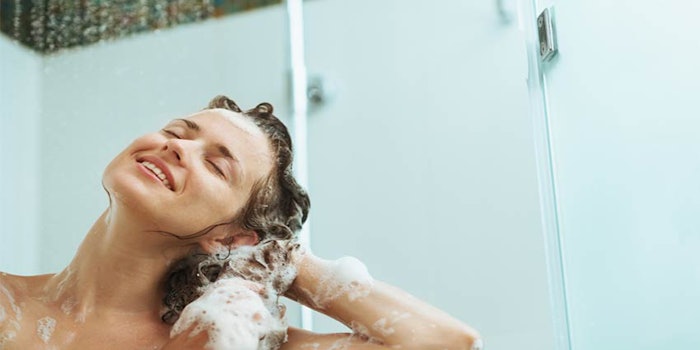 Every day, 2 billion people around the world use Unilever products—including more than 400 personal care brands. This creates a significant opportunity to impact the lives of consumers, employees and suppliers.
It also presents a challenge to brands to stay relevant and alive. During a recent Cosmetic Executive Women Newsmaker Forum in New York, two Unilever executives -- Kees Kruythoff, president, NA, and Tamara Rogers, Unilever's executive vice president of personal care USA -- explained how the company is reworking its portfolio to compete with today's consumers.
Falling in Love with Brands
Rogers noted that she doesn't think of digital as separate from the overall marketing mix. Ads are designed and targeted based on the intended platform. And while digital is crucial, TV cannot be forgotten. That said, Rogers acknowledged that Unilever's digital budget continues to grow.
"You need to understand that your consumer's journey isn't linear," Rogers added. However, she said, there are patterns.
Whatever the platform, the first engagement with a consumer should never simply be "buy it now." Consumers need to fall in love with brands, Rogers noted. As such, brands need to tell emotional stories, while of course never forgetting the functional story. 
Consumer Engagement and Product Mix
Kruythoff thinks of consumer engagement from the position of how portfolio mixes perform in the ominichannel, particularly ecommerce. This assessment becomes exponentially more complex as consumers, media and competitors continue to fragment.
The real competitors for Unilever lie not among the multinational giants, but rather in the local, niche competitors. As Kruythoff put it, "That's where the love is."
This creates opportunities and challenges for Unilever to build an ecommerce-friendly portfolio, while also driving purpose into all brands. This is where data analytics is critical, Kruythoff continued, joking that "we're all tech companies that sell consumer goods."
While the comment was meant in good humor, Kruythoff was clear that successful brands must "rapidly" build their technical capabilities to keep engaged with consumers.
What it takes to Succeed at Unilever
"We attract people who like to make a difference, so getting excitement [from teams] is easy," said Rogers. She added that the role of management is to start at the core of the brand, as with the Vaseline repositioning, and to communicate this heritage and vision with the entire team to ensure everyone is clear on the path forward and to make certain everyone feels connected.
Rogers added that management is all about making tough choices—informed by core brand knowledge. She concluded that understanding "which activities will grow brands—that is the core of your business."
As for what it takes to work for Unilever, Kruythoff and Rogers noted that they seek people with passion, commitment, resilience and curiosity, as well as those who want to make a difference and have fun.
Critically, said Kruythoff, it is necessary to make difficult things simple and to avoid accomplishing the opposite—no easy feat in such a massive organization.
Read more stories in this series: