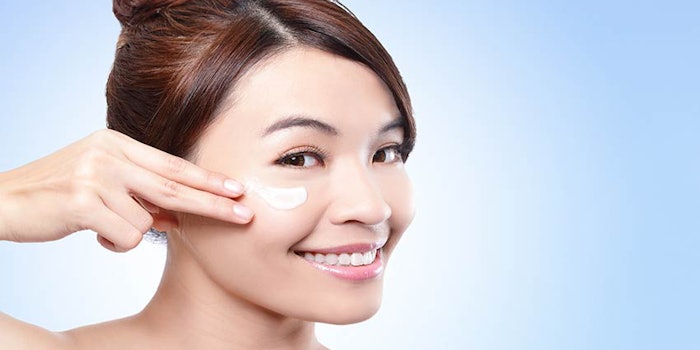 AMSilk GmbH will exhibit its Silkgel and Silkbeads ingredients lines at this year's in-cosmetics Global.
Both lines are naturally vegan, sustainable and formulated to integrate easily into personal care products. The products feature silk biopolymers, which protect against environmental factors including bacteria by acting as a breathable second skin. They also contain natural fixative effects, which keep ingredients on the skin for longer time periods and increase efficacy.
Related: Biotech Silk Promises Breathable Protection and Extended Efficacy
Silkgeland Silkbeads have been used in personal care and cosmetics products in companies around the world; AMSilk has an agreement with the Swiss-based Rahn to distribute the former's products throughout Western Europe.
AMSilk and Rahn will be located at booth 100 at this year's in-cosmetics Global, which will take place April 17-19, 2018 in Amsterdam.