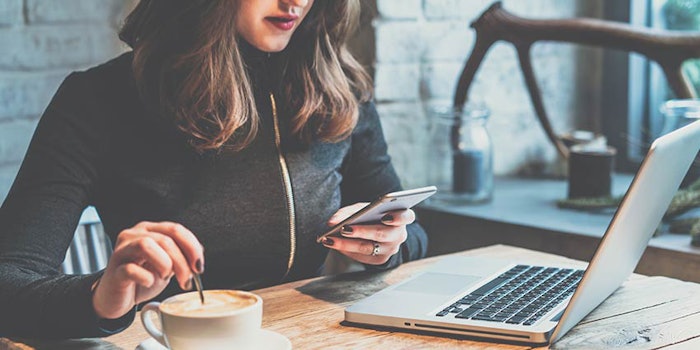 Gattefossé will launch its new ingredient EnergiNius (INCI: Not Available) at in-cosmetics Global 2018, the company announced.
EnergiNius offers skin cells protection against screen-emitted artificial visible light. After developing equipment to recreate the light emitted by screens, Gattefossé discovered exposure to screen light damaged cells and weakened their mobility and communication properties, leading to increased cellular fatigue and causing skin to appear faded and lack vitality.
Derived from Indian ginseng (Withania somnifera) roots, EnergiNius preserves the mitochondrial network from fragmentation allowing full normalization of ATP production. Additionally, mobility and communication in fibroblasts are no longer impacted by screen light exposure. In a test of 200 panelists, it proved particularly effective on Asian and European skin.
Updated: Additionally, the company welcomes visitors to meet its #ConnectedGenerations, who are using the latest EnergiNius to fight the consequences of the digital age. Four generations—digital natives Billy (Gen Z) and Emma (Gen Y); Julia, GenX; and Frank and Jane, Baby Boomers—will showcase how the innovation can be utilized in formulations for every age. Guests will also be able to test a gender-neutral day cream, highlighter, evening cream and SPF30 day cream.
Gattefossé will present at Booth E18 at in-cosmetics Global 2018, held April 17–19 in Amsterdam.