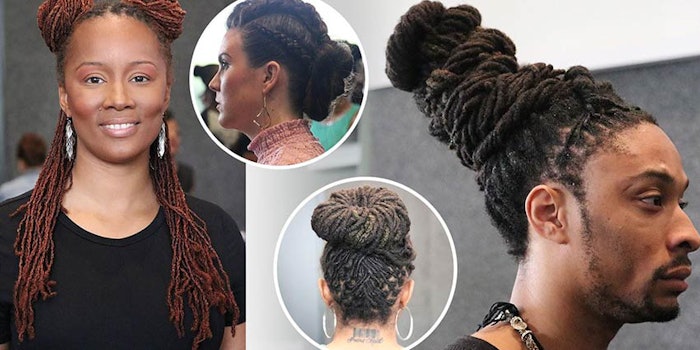 PuffCuff hosted its first ever #DitchTheBand live event at Atlanta's The Gathering Spot.
The brainchild of Ceata E. Lash, the PuffCuff is a clamp that helps those with curly hair put their manes into updos without the hassling—or breaking—of elastic bands. The event allowed new and current users to learn more about the product, and featured a day of live performances, a vendor marketplace, "swag bags" and a pop-up salon featuring hands-on tutorials.
Related: The Holy Grail of Textured Hair Care
During the centerpiece of the event, the PuffCuff Hair Show, guests witnessed a variety of styles—from ponytails and mowhawks to buns and the classic afro puff—worn by models.
"Since its launch in 2013, the PuffCuff has been changing the lives of men, women and children alike with thick, textured tresses," said Lash. "However, the innovation of the PuffCuff clamp is far different than the typical elastic band, which most people are used to. Therefore, the need to bring an event where new and existing customers can benefit from a hands-on experience that showed them how to best rock their PuffCuffs was absolutely necessary, and proved to be one of our greatest business decisions as #DitchTheBand Live was spectacular!"