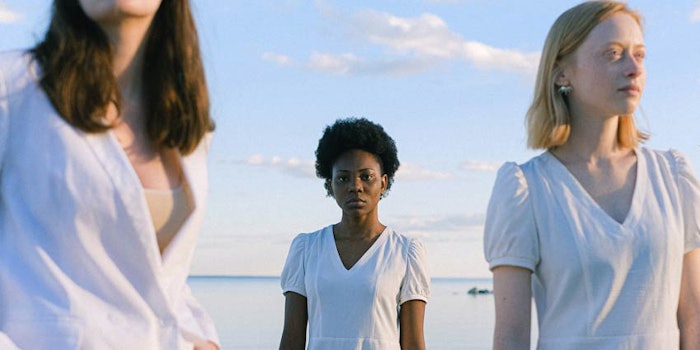 UPDATE: For a limited time, Beauty Accelerate's educational sessions are available for on-demand viewing for current and new registrants. Log in or sign up now for access through December 20, 2021.
Where is beauty going in 2022 and beyond? During day one of Beauty Accelerate Virtual, experts from Macy's, Euromonitor, Spate, NielsenIQ and more will discuss omnichannel beauty, the rise of Gen Z, mid-pandemic optimism, waterless and green chemistry innovation, personalization, rebounding beauty categories and the future of retail. See the full event lineup here.
Highlights include:
The Road to Normality: Beauty Re-emerges with an Omnichannel Focus
Tara James Taylor, Senior Vice President of Beauty and Personal Care Vertical, NielsenIQ
After a tumultuous year of a global pandemic that caused massive changes in our industry, things have now started to "normalize." What does that look like across the new omnichannel landscape and what can we expect moving forward? Topics include:
Omni shopping is here to stay; what the rise in e-commerce shopping means for the beauty industry
How COVID-19 re-shaped demand for beauty products 
The rise of Gen Z beauty consumers
Clean beauty evolving to be the industry standard 
Roaring 20s: Shifts in Consumer Beauty Behaviors for 2022
Yarden Horwitz, Co-founder, Spate & Olivier Zimmer, Co-founder, Spate 
The global economy is expected to grow 6% in 2021, a rate not seen since the 1970s. Paired with consumers emerging from lockdowns and adopting new habits, the coming years are poised for a period of optimism and exuberance.
This presentation, powered by Spate's analyses of more than 20 billion online search signals, will unearth key trends brands can use to tap into market growth. 
Waterless Beauty: Making Products Better
Jim Perry, President and CEO, TaikiUSA
Most consumers like the idea of sustainability but do not like the products that are sustainable. Making better-performing products that are also sustainable will drive consumer purchases and move our sustainable future forward, faster.
Removing water from product formulas is a proven path to this goal. This webinar will explain why and how to achieve this. 
Personalization of Wellness and Beauty
Irene Chang, Research Analyst, Euromonitor International 
Today's beauty consumers reject the "one size fits all" mold that was once the standard of the beauty industry.
Euromonitor will explore the core components of digitalization, how its acceleration is redefining the beauty consumer experience, and highlight which beauty categories and brands are experiencing heightened demand in personalization.
Next-Gen Hair Shine Active from Green Chemistry + In silico Modeling
Cristiane Pacheco, New Business Vice President, Chemyunion Inc. 
The growing trend toward more sustainable living includes beauty and personal care. This inspired the creation of ProShine, a 100% plant-based, vegan and biodegradable hair shine active, designed following the principles of green chemistry.
With its high refractive index, the ingredient delivers intense shine and color enhancement in dyed, bleached and natural hair. This presentation will delve into the science of this active and its performance against benchmark silicones.
Beauty Beyond COVID
Lauren Goodsitt, Senior Global Beauty & Personal Care Analyst, Mintel
This session will look at beauty practices, categories and products that have been affected during the pandemic and examine their lasting implications. 
Beauty in the Next Normal
Jennifer Famiano, Director, Industry Analyst - Beauty, The NPD Group
What a difference a year makes. Widespread vaccinations are providing the promise of a return to normalcy but most especially for the struggling prestige beauty industry. Largely dependent on usage occasions, the industry suffered dramatic declines in a year when such occasions all but disappeared.
So how does it look today? Our beauty industry expert, Jennifer Famiano, will dig deeper into the trends we're seeing in skin care and makeup and what growth opportunities your business can learn in 2021 and beyond. This session will:
Review insights into just how much COVID-19 impacted the U.S. prestige beauty industry
Reveal the sub-categories that still made gains despite the pandemic, and why
Take a look into what U.S. prestige beauty industry categories are rebounding, and what this means for opportunities in the future
Macy's the Future of Beauty Retail
This fireside chat, moderated by Jeb Gleason-Allured, content director of Global Cosmetic Industry, will feature Nata Dvir, chief merchandising officer of Macy's, who will share her perspectives on where beauty retail is going in a very changed world.