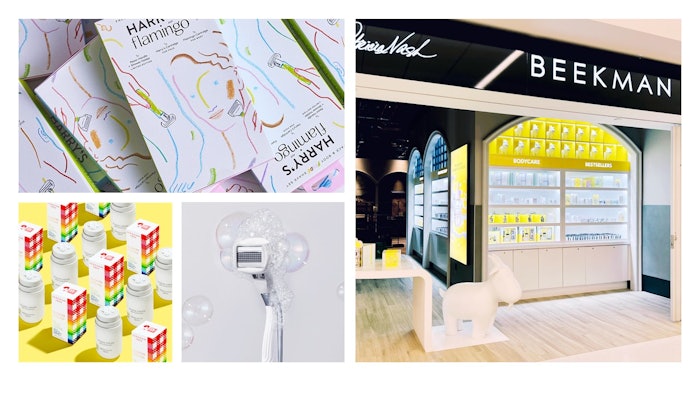 Register now for best rates to this can't miss two-day event.
Helene Caillate, general manager, Flamingo (Harry's), and Jill Scalamandre, CEO, Beekman 1802, will take the stage at Beauty Accelerate 2022 in NYC in September to discuss how their respective brands have brought newness to established categories such as grooming and bath and body.
Attendees will come away with actionable insights from two brands reshaping their categories and driving mindful growth.
Beekman 1802 is known for its skin-friendly ethos; Healthline even praised the brand for its efficacy in addressing eczema.
The brand has scaled up its goat-milk-centric skin and body care brand, expanding to Ulta Beauty, opening a second LaGuardia airport store, launching a buzzy Bridgerton collaboration and, most recently, by launching a mobile skin biome analysis tool.
The brand was acquired by Eurazeo in December 2021, with Scalamandre joining thereafter, setting up Beekman 1802 for its next phase of growth.
Flamingo, from the team at Harry's, meanwhile, has been praised by Insider for making shaving easier and more pleasant. Of the Flamingo razor, one Cosmopolitan editor exclaimed: "I use this exact razor daily and I am obsessed."
The brand has also democratized better shaving, having entered Target stores in 2019.
Don't miss out on hearing these two powerhouse brands speak to the state and future of beauty. Register now for best rates to this can't miss two-day event.