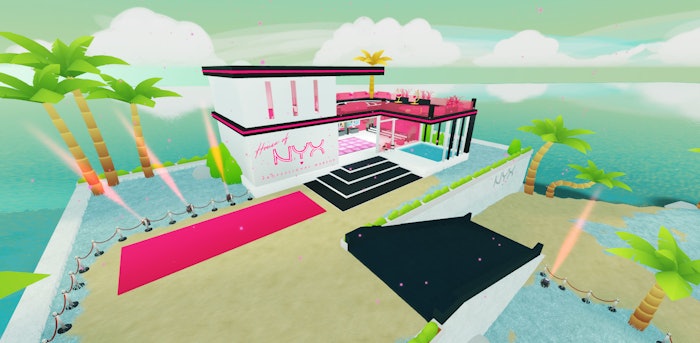 >>>Register for "Impact Within the Metaverse: a Primer."<<<
In the last year, beauty embraced the metaverse like never before. L'Oréal's corporate venture capital fund BOLD (Business Opportunities for L'Oréal Development) recently made a minority investment in U.S.-based startup, Digital Village, a metaverse-as-a-service platform and NFT marketplace for brands, creators and communities. 
Elsewhere, Univar Solutions developed the metaverse-inspired New Solutions line of formulations, including a cream shadow, conditioner, styler, jelly or cleanser.
And Nyx's spring 2023 collection dropped in iHeartLand on Roblox.
From virtual spaces, experiences and try-ons to cryptocurrency and NFTs, brands are diving into the Wild West of the metaverse. With brands of every background experimenting with offerings for consumers, how can new entrants get started in this novel digital world?
During "Impact Within the Metaverse: a Primer," a Luxe Pack Los Angeles thought leadership session taking place Thursday, February 16, 2023, from 1:00-1:50 p.m. Pacific time,  attendees will gather insights and trends into the key components of the metaverse and learn how brands and packaging partners can experiment, test, and measure what types of engagement best suit them and their consumers.
>>>Registration is now open.<<<
Experts include: 
Ooli Shannon de Villèle of Memento
Emily Safian-Demers, editor at Wunderman Thompson Intelligence
Brent Lindberg, head of curiosity, Fuseneo, Inc. 
The session will be moderated by Jeb Gleason-Allured, content director of Global Cosmetic Industry.
Luxe Pack Los Angeles will take place February 16-17, 2023, 2023 Feb 17th, 2023 1201 South Figueroa Street, Los Angeles, CA 90015 .