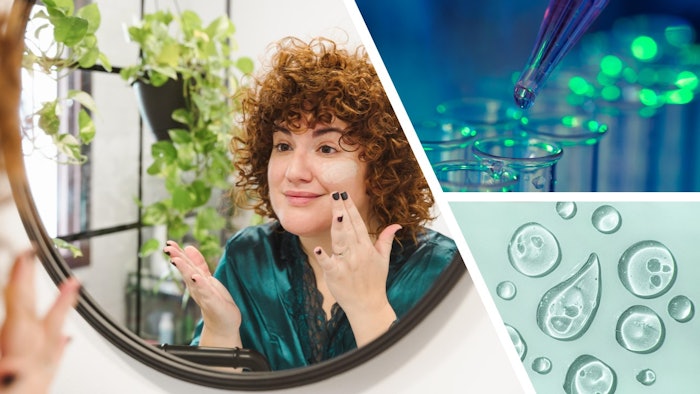 Beauty's future is all about biotech. In its 2023 beauty trend report, Mintel highlighted the "Beauty Rx" movement, which charts the intersection of consumer efficacy demands and emerging technologies in diagnostics, product applications and more.
The firm noted that 53% of U.S. beauty and personal care consumers research beauty ingredients to understand product effectiveness, per Mintel. To meet this demand, suppliers and brands will need to invest in high-efficacy biotech.
Brian Grady, Senior Marketing Specialist, dsm-firmenich, will consider the immense potential of biotech in beauty during his forthcoming Beauty Accelerate Virtual talk, "Biotechnology: Delivering Efficacy and Sustainability to Beauty."
Grady notes that consumer and brand interest in biotech ingredients continues to increase and that biotechnology will play a larger role in the beauty industry because it offers efficacy and sustainability.
Most importantly, it is beneficial in providing some of the key benefits that lead to wellness (e.g., moisturization, skin barrier protection, anti-aging benefits).
Additionally, biotechnology will contribute to sustainable initiatives as many of the new biotech solutions are more environmentally friendly compared to traditional solutions.
Furthermore, consumers are now associating biotech ingredients to the cleanical trend, which utilizes natural ingredients with a parallel focus on biotechnology. 
To learn more about how these technologies can drive new beauty innovation, register now.
>>>REGISTRATION IS NOW OPEN FOR LIVE/ON-DEMAND ACCESS.<<<
Attendee pricing is designed to be accessible for indie and major brands alike. Contact us for special group rate discounts.
About Our Expert
Brian Grady is a market research and analysis expert and trusted trend specialist for DSM Personal Care N.A. He represents DSM as a frequent speaker and panel member as well as contributing to industry publications. His experience extends from Personal Care to Pharmaceuticals, Food & Beverage and Technology. Brian is also the Sustainability Ambassador for the DSM Personal Care N.A. team since 2019 responsible for monitoring and reporting on the sustainability initiatives in the Personal Care industry and has written and presented on DSM initiatives at various industry events in the past few years including Beauty Connect, the Sustainable Cosmetics Summit and NYSCC Suppliers' Day. Brian holds a master's in Business Administration from the University of Phoenix and a bachelor's degree in Management Science from Kean University. Additionally, he holds a certification for Driving Business towards the Sustainable Development Goals from Erasmus University Rotterdam.