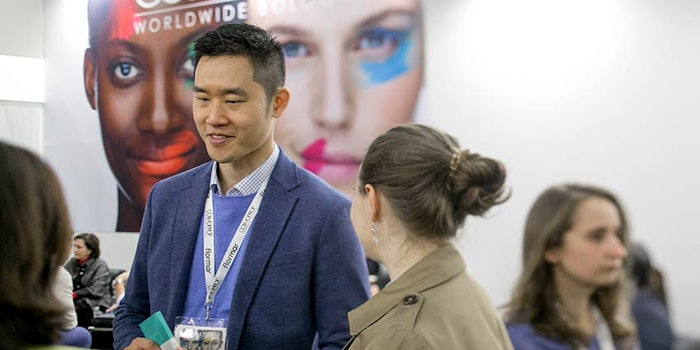 Cosmoprof Worldwide Bologna 2018 welcomed more than 250,000 visitors, Cosmoprof announced.
The show saw an 11% increase in foreign operators, as well as a record number of exhibitors—2,822 from 70 countries.
Related: The Winners of the 2018 Cosmoprof and Cosmopack Awards
This year, Cosmoprof Worldwide Bologna adopted a new format, featuring "tailor-made" proposals in response to the specific needs of buyers, companies, distributors, retailers and professionals who attend the event.
The program included 18 workshops, an awards ceremony celebrating the most innovative companies (including a Career Award bestowed upon Jean Claude Ellena, the "nose" of Hermes) and more. Additionally, the event raised money for Cosmoprof's "Boutique" charity initiative, dedicated to BolognaFiere vice president Roberto Kerkoc, who passed away last year. Proceeds will benefit the Emilia Romagna institute for research against cancer.
Next up for Cosmoprof in 2018—Cosmoprof North America in Las Vegas (July 29-31); Cosmoprof India in Mumbai (Sept. 10-11); Cosmoprof Asia (Nov. 13-15) and Cosmopack Asia (Nov. 14-16) in Hong Kong.