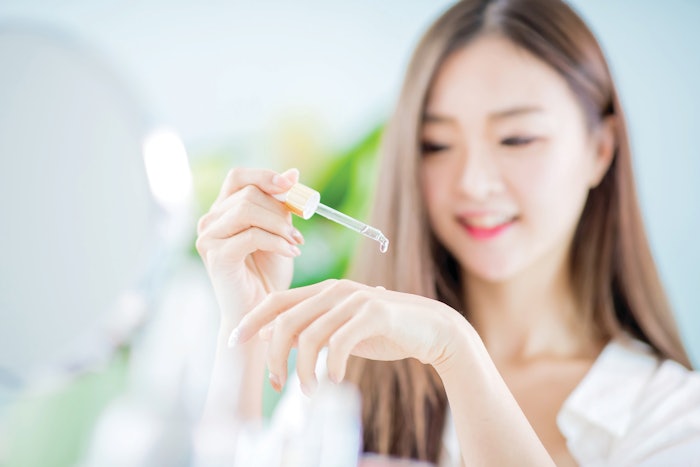 2022 has witnessed a resurgence of ingredient technology launches, including materials that were put on pause amid the pandemic. As we wrap up the year, we look at the latest introductions that will shape product innovation in 2023 and beyond.
Climate-ready Beauty
Addressing the impacts of environmental aggressors continues to be an area of focus for ingredient development and clinical research. For instance, Jojoba Desert has unveiled clinical research that reportedly shows JD Jojoba Oil usage "results in marked skin barrier improvement and superior moisturizing effect." This could have positive effects on skin hydration and moisturization, as well as its defense against external aggressors such as bacteria, irritants and pollution.
JD Jojoba Oil's impact on the skin barrier and moisture retention was investigated in 22 female panelists (average age 50) with normal and dry skin types. Subjects underwent 28 days of twice a day application of the oil as a moisturizer. Measurements were then taken on the face to assess long-term impacts and the forearm for short-term results. The results purportedly showed that JD Jojoba Oil decreased the TEWL (transepidermal water loss) within 24 hours after application and reinforced the hydro-lipid barrier after 14 and 28 days.
The company also aimed to prove the moisturization effect attributed to JD Jojoba Oil. An in-vivo study was conducted to define the direct influence of the oil on the level of skin moisturizing for the short term. The results reportedly showed that JD Jojoba Oil had a notable short-term moisturizing effect, increasing hydration by 30% within the first half hour after application.
For the full article, check out Global Cosmetic Industry's November 2022 digital magazine.