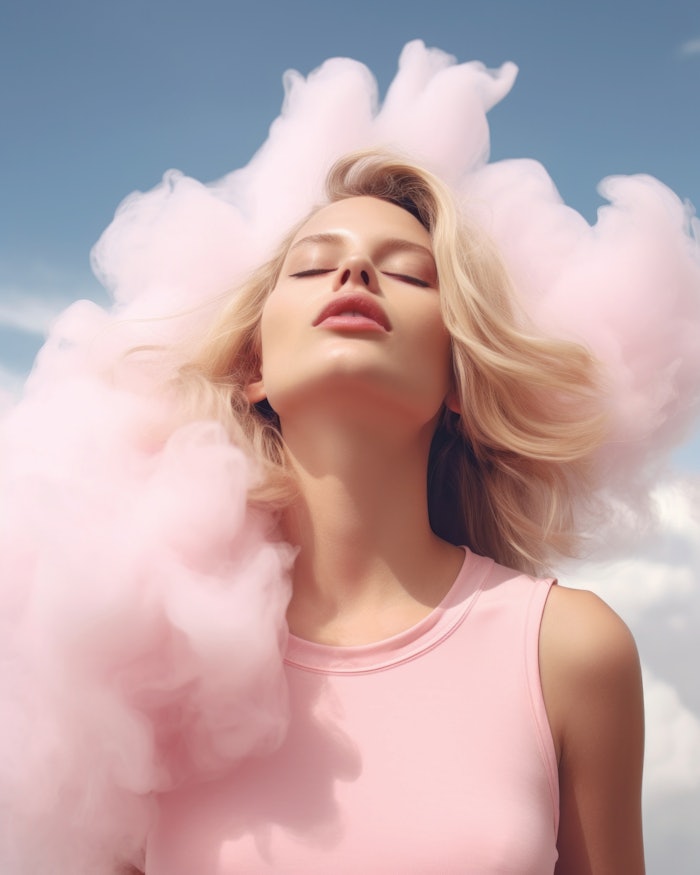 Photo by Glittering Humanity at Adobe Stock.
Global Cosmetic Industry covered a record number of beauty ingredients in 2023, from materials launched at in-cosmetics Global in Barcelona to unique longevity-focused materials introduced in Q4. As we reviewed the technologies presented this year and several forward-looking market trend reports, we formulated seven themes that could shape product innovation and claims in the years to come, encompassing emerging targets for actives, as well as claims that reach beyond mere aesthetic benefits. Read on to learn more.
1. "Clean" Reinvented Across Categories
Spate's recent "Clean Beauty Reporta" makes it clear that brands need to evolve from vague claims and category designations to specific benefits and ingredient call-outs. The firm reported a nearly 10% decrease in clean beauty-related online searches over the last year. Instead, consumers are increasingly searching for specific claims. Those searches depend upon the category.
In skin care, top growers included non-toxic (up 38.4% year-over-year), hypoallergenic (up 16.6%), biodegradable (up 14.0%) and cruelty-free (up 5.3%). Interestingly, chemical-free and eco-friendly were among top searches. Arguably, both terms could in and of themselves be accused of being as vague as "clean." For instance, does eco-friendly mean biodegradable, organic or something else? And how is one to interpret a desire for a formula free of chemicals when such a thing is scientifically impossible? In all fairness to consumers, a desire for "chemical-free" formulations can likely be considered a signal that industrially produced materials (as opposed to processed botanicals, for instance) are not preferred.
In the hair care category, non-toxic and biodegradable searches are also trending, but so too are queries for fragrance-free (up 114%, year-over-year) and PPD/paraphenylenediamine-free (a material found in some hair colorings; up 15.7%). Fragrance-free and non-toxic are also trending in bath and body care, while talc-free dominates clean makeup searches (up 8.6%, year-over-year).
For the full article, check out Global Cosmetic Industry's November 2023 digital magazine.