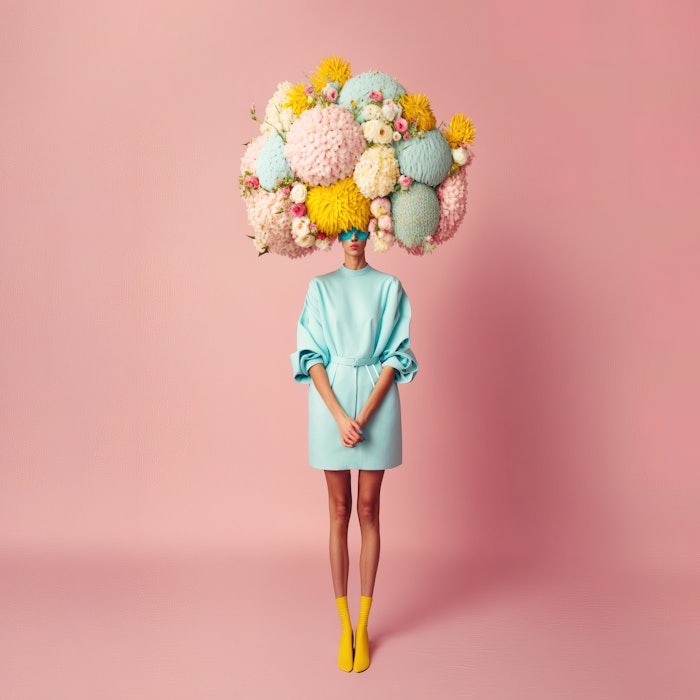 Uncanny Valley at Adobe Stock
L'Oréal Groupe has secured exclusive access to Cosmo International Fragrances' new waterless, low-energy, slow extraction process for fine fragrance ingredients.
The technology reportedly "reveals the exact smell of an ingredient while preserving its integrity," according to an official announcement. The process can therefore add new dimensions to the perfumer's palette with natural, pure scent extracts.
The extraction process leverages air alone to capture volatile fragrance molecules from flowers, fruits and other natural ingredients without heating, cooling or chemical solvents. 
The biomass can be recycled and reused in a second extraction after the initial process, thereby reducing waste, according to the companies.
To kick off the collaboration, the companies will reveal a new tuberose floral extract for a fine fragrance to be launched in 2024.
"We are thrilled to partner with Cosmo International Fragrances and demonstrate the power of open innovation 'from field to fragrance' while honoring our L'Oréal for the future sustainability commitments," said Barbara Lavernos, deputy CEO in charge of research, innovation and technology, L'Oréal. "Through this green sciences extraction process, we can experience the olfactive power of flowers in an authentic way, as if walking in a garden, field or forest. With more than 100 in-house fragrance experts working in the group, this exclusive alliance brings together a tour de force of perfumery anchored in its very heartland."
"True-to-life scents are the perfumer's dream come true and the ultimate luxury quality," said Cyril Chapuy, president of L'Oréal Luxe. "Together with Cosmo International Fragrances, our brands will take fine fragrance crafting to new heights by offering unprecedented olfactive authenticity, allowing natural ingredients to express their full olfactive identity like never before. As the world leader in fine fragrances, embracing sustainability throughout the whole fragrance value chain is not just a choice: it's our conviction. From ingredient sourcing to refill adoption, we are innovating at every step to reduce our impact and shift towards a more responsible fragrance model. This partnership with Cosmo International Fragrances allows us to inaugurate a new era of mindful crafting for our luxury fragrances."
"We are excited to work with L'Oréal as our first-ever partner, as they are uniquely placed to bring the transformational power of green sciences to the art of perfume-making on a large scale," said Marc Blaison, president, Cosmo International Fragrances. "Together, our combined expertise in fine fragrances and commitment to the planet will deliver unique, consciously-made and exquisitely executed perfume creations to fragrance connoisseurs all over the world."