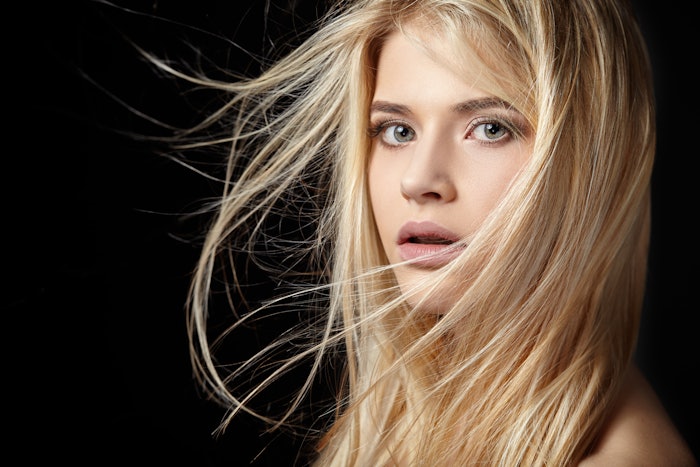 BASF Personal Care's Kerasylium is a plant-based alternative to animal keratin upcycled from Silybum marianum seed cake, a by-product of French milk thistle oil production. The technology is designed to repair damaged hair and protect it from daily aggressions.
The technology supports ongoing growth in the vegan beauty sector. Recent data estimates that the global vegan cosmetics market will grow from $15.87 billion in 2021 to $24.79 billion in 2028, representing a CAGR of 6.57%.
Report: Skin & Hair Anti-aging Goes Cross-generational
Kerasylium comprises a micro-complex that is rich in peptides (50-70% of the active matter) that exhibit an amino acid composition similar to that of keratin, a protein naturally present in the hair, which ensures its resistance and elasticity to prevent breakage, particularly in weakened hair.
The ingredient stabilizes and repairs hair keratin, making hair stronger, shinier and softer, per BASF. In addition, Kerasylium reportedly decreases keratin denaturation by protecting the structural proteins of the hair against oxidative stress, while helping to maintain its color for longer.
"Many cosmetic manufacturers rely on keratin for their hair care products because it helps to repair the hair from the inside out," said Cécile Kalem, launch manager, Europe, BASF Beauty Care Solutions France S.A.S. "However, the keratin-based ingredients that are usually used in hair treatments are of animal origin. We wanted to change that, so we developed Kerasylium, a plant-based alternative,"