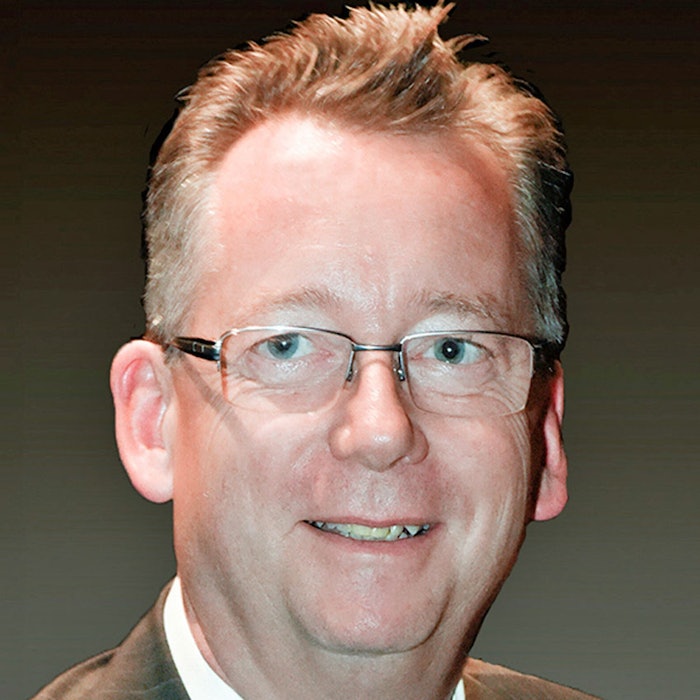 Philippe Auderset, Ph.D., IFSCC and SWISS SCC president, was passed the Presidential gavel during the September 2015 IFSCC Conference, held in Zurich. In this interview excerpt (see the complete version here) he shares insights on what has and will shape trends in the industry.
What innovations have revolutionized personal care?
Liposome technologies provided new opportunities for the formulation of products, opening up new systems for the delivery of novel active ingredients.
Nanotechnology also could be a very powerful tool but it must be investigated more thoroughly.
In addition, improvements in existing methods and discoveries of new ones to determine the efficacy and safety of ingredients and products will enable new ways to design innovative products.
What do you enjoy most about this industry? What do you find most frustrating?
I like the way we create new products and illusions. I also like to make powerful and effective products.
My only frustration with the industry is we don't deal directly with issues when they arise. For example, instead of listening carefully and interacting directly with customers or regulators to understand their concerns, we react, for example, by eliminating an ingredient. I believe our industry and customers would be better served through dialog and education.
What vision do you have for the IFSCC, as the new President?
I think 2016 is a year for taking a fresh look at the operations of the IFSCC. We've had many recent changes in the Praesidium. Our secretary general retired after more than 27 years. The Secretariat moved from the UK to the USA. Finally, we registered in Switzerland as a nonprofit association. So we have many new procedures to follow.
Also, we've found a very qualified and enthusiastic new Secretary General, Mary Lynn Halland. I'm sure that together, we will develop clear and workable procedures to guide the IFSCC successfully through its next 50 years.
My goal, once my presidency is over, is to have clear and effective procedures in place, operations that run smoothly and a solid foundation set for the future.
What do you see on the horizon for the industry?

Formulation will become more and more sophisticated, and epigenetics will become an interesting field.
But the most important focus should be to ensure that customers truly understand the benefits of a product. Customers decide if a product will be a success or not, so making benefits clearly understood should be a priority for us all.
If you could give advice to product developers or the industry, what would it be?
Feel free to be crazy when you imagine new products. Crazy ideas are the seeds from which new products will grow. Don't filter out any crazy ideas you come up with.