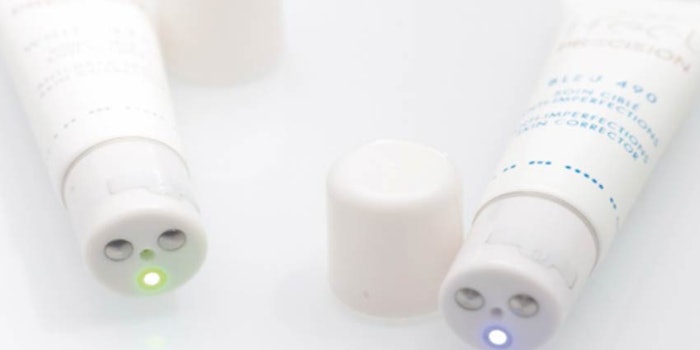 Feeligreen, which develops cosmetic and health care products and technologies comprising microelectronics, nanotechnologies, life sciences and more, has raised €3.5 million in series-B funding, which will boost its business development in France and export markets, according to an official company announcement. The company previously secured first-round funds of €1 million from Innovacom and SEB Alliance.
The company which was founded in 2012 by Christophe Bianchi, who holds a Ph.D in electronics, produces devices that leverage microcurrents to deliver ingredients across the skin barrier for faster and more effective results. Its key markets are the United States and China. Feeligreen's Feeligold brand, which showcases its technologies, is distributed through specialized retailers and via a partnership with China-based Kontrue.
Feeligreen is currently partnered with 17 firms and has quadrupled its turnover in the latest fiscal year.
"This new funding will accelerate our international expansion and allow us to double our revenue in the current fiscal year," said says Christophe Bianchi, president of Feeligreen.
"With our business and distribution partners, we aim to commercialize our products in China by the end of the year and in the United States by 2018."