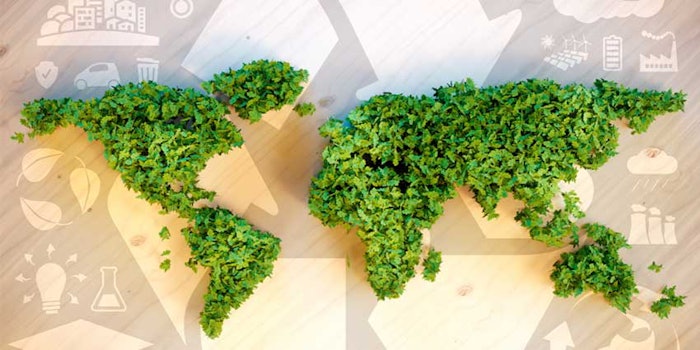 Eurofins encourages its cosmetic clients to measure the environmental impact of their products. This can be done through ecotoxicological tests that asses the quantitative and qualitative ecotoxicity and biodegradability of a product.
Awareness and demand have grown for consumers who want to know the environmental impact of cosmetic products, such as less packaging and less water in formulations. With this eco-friendly, sustainable trend rising, companies are developing and marketing products that are deemed environmentally friendly.
Previously: Expert Opinions: Clean Beauty
In support of these claims, formulators can measure the environmental impact of raw materials and finished products and packaging using ecotoxicological tests. These can be carried out on freshwater, marine water, sediment and soil organisms, in addition to biodegradation tests. The results of these tests make it possible to assess the ecotoxicity and biodegradability of a product that can contribute to eco-design, communication and sustainable development approaches.
Eurofins has also projected internal ecological goals as well for not only 2020 but as far as 2025, as noted in its latest sustainability report. As outlined, 2020 goals are to enhance recycling and waste infrastructure in order to increase recycling rates and decrease contamination rates; to implement a formal sustainability policy related to the purchase of supplies and utilization of vendors; and to focus on water efficiency projects.
Eurofins offers different types of testing for products to determine that they are environmentally friendly or not. Eurofins offers ecotoxicological tests for formulators who wanted to use this for certain formulations.
For more information, visit the Eurofins Scientific website.