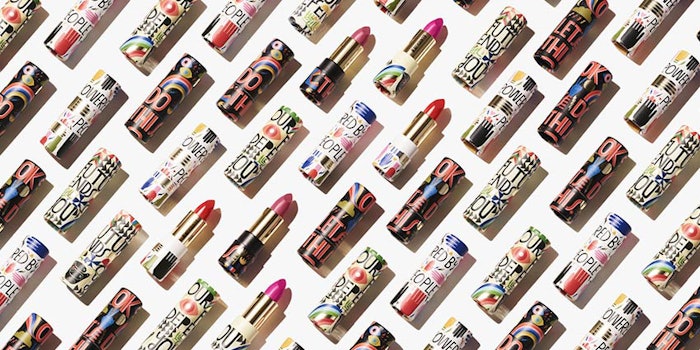 The House Energy and Commerce Committee's Subcommittee on Health voted on a bill to update our cosmetic safety laws, which have largely stood unchanged since 1938.
Related: Proposed 'Natural Cosmetics Act' Gains Traction with Indies
The vote reflects consumer demand for more government oversight of chemicals commonly used in personal-care products. It passed in the subcommittee and awaits two more key votes in order for it to pass in the House, before moving to the Senate.
Beautycounter is asking all consumers to take action by texting "BETTERBEAUTY" to 52886, urging their Representatives to support the bill.
Over the past seven years, Beautycounter has sent over 150,000 emails, made over 15,000 calls and held over 1,500 meetings with legislators in both the U.S. and Canada, urging lawmakers to support cosmetic reform.
The clean beauty brand has been mobilizing consumers around non-partisan advocacy for cosmetic reform since it launched in 2013. To lead a national movement for a cleaner future for all, Beautycounter is continuing their advocacy work in several ways throughout the year.
This month, on the company's seven-year anniversary, they debuted the "Give 'Em Lip" trio, three bold limited-edition lipsticks featuring designs by activist and artist Lisa Congdon with messaging for change in the industry.
The packaging features the unique text action which easily allows everyday consumers to email their Members of Congress about an issue that shares bipartisan support.
Historically, the company and its network of approximately 50,000 independent consultants meets with Members of Congress across the country to discuss the need for cosmetic reform.
Beautycounter also printed a full-page ad in The New York Times this past Sunday, calling on Congress to act.
"This vote marks a victory for consumers across the country–one that has been 82 years in the making," Renfrew said. "By taking this first important vote, Congress is listening to American families. Our collective voices have been heard, and I applaud Chairman Pallone, Congresswoman Eshoo, and the members of the subcommittee for prioritizing this important public health issue."