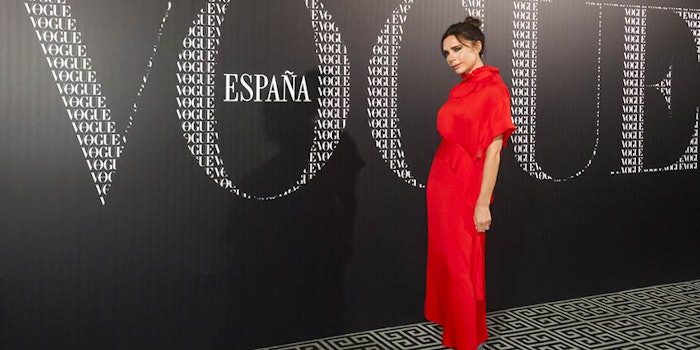 Victoria Beckham has unsuccessfully taken Sydney-based VB Skinlab to court while the brand seeks to register the trademarks "VB Salon" and "VB Skinlab," as Beckham claims consumers would confuse the "VB" with her endorsement of the company and its products, according to an article on Daily Mail.
Beckham uses her initials to market a womenswear range and line of cosmetics developed with Estée Lauder, but Australia's intellectual property agency, IP Australia, was not satisfied with the star's arguments, according to the article.
IP Australia rejected Beckham's oppositions and ordered her to pay VB Skinlab's legal costs, but she has now filed an appeal in the Federal Circuit Court, Daily Mail reports.