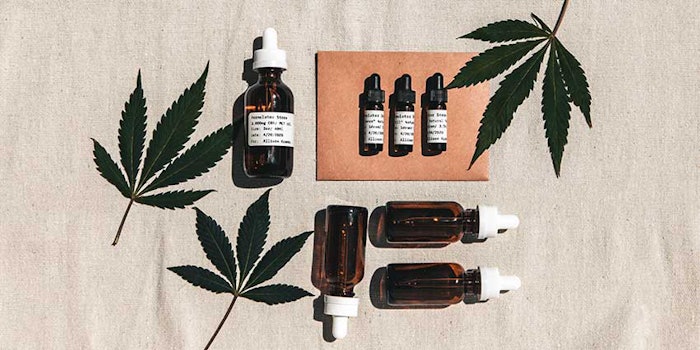 Garden Om Hemp Co. has launched an online self-service platform to source CBD in the United States: the Formulator Store.
Related: Will CBD Cosmetics Face Greater FDA Scrutiny?
The online marketplace combines an e-commerce platform and resource library to empower product formulators, manufacturers and DIY-at-home makers with access to a trustworthy platform for developing CBD products.
Through the Formulator Store, producers offer oil blends such as avocado, jojoba, camellia or hemp seed oil infused with CBD that can be easily integrated into product formulas. This process and product suite aim to help end the expensive and arduous blending processes that have long complicated product development.
One of the most recent additions is the USDA Organic certified water-soluble, full-spectrum CBD for water-based formulations. Additionally, customers have access to two DIY formulation kits: CBD balm and salve, and CBD oils.
Previously: Botanical Origins Customizes CBD Ingredients
Garden Om Hemp created the Formulator Store to provide product formulators at all stages of development access to the same quality products and consultation provided to multinational brands such as Herb Essentials and Juna & Poplar.
"We are excited to be able to help more product formulators get the help they need to create CBD products, safe in the knowledge that it's a clean and pure source," said Candice Jernegan, co-founder of the Formulator Store. The Formulator Store also provides access to a network of experts such as Mia Davis, creator of the "clean" beauty standard at Credo Beauty; and Joe Jernegan, master grower at Garden Om, to provide brand consultations, how-to sessions on product formulation and focused discussions about the processes and regulations to becoming certified.
"I regularly talk with entrepreneurs and hobbyists who want to formulate CBD products," said Davis. "Most of them find it difficult to find a trusted source for quality hemp and in addition, have a lot of questions that come up around formulation. This is a great platform to address both of those barriers. I'm glad to bring my expertise in 'clean' product creation, ingredient safety and sustainability to the Formulator Store."
Check out the Formulator Store here.