A recent study found that Premium Organic's Alpin Heilmoor Extract (AHE) is beneficial to oral hygiene in a variety of ways. The ingredient was well tolerated in experiments and showed promising results as a new active ingredient in oral care.
Related: 6 Beauty-conscious Skin and Oral Care Formulations from Ashland
AHE is an organic active ingredient extracted from Austrian therapeutic moor (Heilmoor) deposits at 500 m above sea level. It has shown potential benefits for healthier skin and improved oral hygiene.
Per the study, AHE enhances the oral epithelial barrier, prevents gingivitis and potentiates wound healing and tissue regeneration. AHE also prevents cell senescence, which promotes healthy gums. At the clinical level, AHE showed improvement in oral hygiene by reducing tooth shade, dental plaque, 12 and halitosis.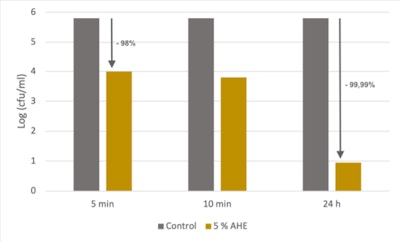 The study indicates that AHE can be a highly beneficial active ingredient for many oral treatments.
Previous studies demonstrated multiple beneficial properties of AHE for healthy skin, including anti-inflammatory, antioxidant and skin barrier strengthening effects. This study used several in vitro and clinical studies to determine the benefits of AHE in maintaining oral health and hygiene.
Twenty participants completed the study and used toothpaste with AHE 5% twice daily for 28 days. Whitening effect was evaluated with VITA Bleachedguide 3D-Master under dermatological and dental control. Other parameters analyzed include plaque index, gingival index and mean maximal gingiva index. The effectiveness of AHE toothpaste was also evaluated through a self-assessment questionnaire.