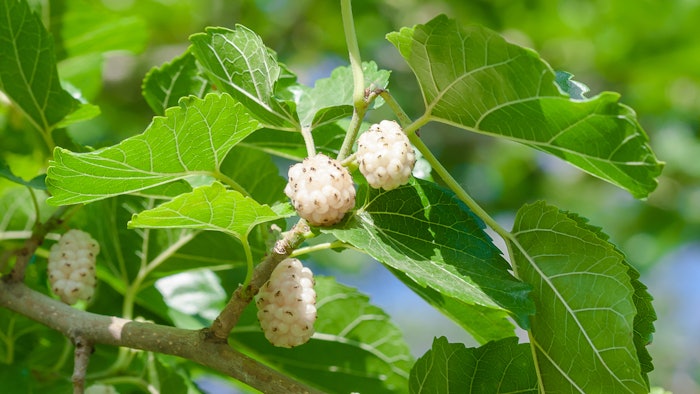 According to a study published in Pharmaceutics, restoring hair follicles by inducing the anagen (growth) phase is a promising approach to prevent hair loss. In relation, the therapeutic effect of Morus alba root extract on hair growth was explored.
See related: Patent Pick; L'Oréal's Tight Junction Approach to Alopecia Prognosis, Treatment
Hair follicle dermal papilla cells were treated with M. alba root extract at 20%, which was initially confirmed as non-cytotoxic. This concentration was shown to successfully enhance growth factor secretion related to the telogen-to-anagen transition; the authors noted high concentrations of chlorogenic acid and umbelliferone in the extract.
The increased expression of growth factors was due to the activation of β-catenin. According to the authors, this study elucidated the molecular mechanisms underlying the telogen-to-anagen transition induced by the extract.
See archived: Approaches to and Characterization of Hair Growth