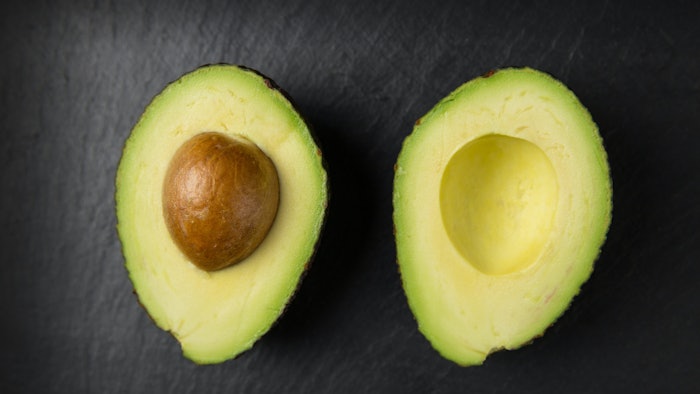 The Westfalia Fruit Group, a multinational supplier of avocados, highlights three environmental and social projects at its fruit processing plant in South Africa's Kwa Zulu Natal province to refine avocado waste for industrial applications. The projects support sustainability efforts while helping local communities.
See archived: Expert Opinions; Sustainable Beauty
The plant refines avocado oil—which can be used cosmetics—to reduce three separate types of waste generated during refining operations: soap stock, spent bleach earth and avocado wax.
Soap stock is produced from the refining neutralization process. This material consists mainly of free fatty acids, glycerides, glycerophospholipids and water, the company reports, and is recycled into soaps. Recently, Westfalia partnered with a social enterprise to support social progress.
"A local South African [nongovernmental organization] NGO called PEN has started to make washing powder and bathing soap from this product," said Petrus van Eeden, oil operations manager and technical support for new business development at Westfalia Fruits.
See related: InGreen Project Outlines Biotech Approaches for Upcycled Beauty
"In addition to recycling the soap stock, their project is supporting homeless people living in shelters, which enable these communities to generate additional income from selling the soap and learn important business skills and break the cycle of poverty at the same time." van Eeden adds that one success story from the project is a person currently living in the shelter who is using these funds to support himself while he completes his law degree.
Other by-products from refining include avocado wax, which is removed from the oil during winterization. Here, the oil is cooled in order for the wax to solidify; after removal, the wax is used in the manufacturing of biofuels for boilers and burners to generate energy.
Another by-product is spent bleach earth, a combination of natural dolomite clay, activated carbon and diatomaceous earth, that is used to remove color from the oil in a bleaching process. This solid waste can be composted, and it also contains excess oil that can be extracted as wax and, in turn, made into a biofuel.
According to Westfalia, these projects are helping to avoid 70 tons of landfill each year, transitioning the company toward a more circular economy.
"Sustainability is one of our core company values and we are always looking for ways to improve our processes," said Paulina Theologou-Criticos, CEO, EMEA region. "These projects have helped us to become more sustainable by reducing the waste we produce; they have social benefits, and we are saving costs in the process."
Van Eeden concluded, "In cases of severe drought, such as we've seen in South Africa in the last few years, we have been reminded of how fragile our environment is and that we need to find more sustainable ways of doing things. I feel good that Westfalia is contributing to a better future for people and the planet."