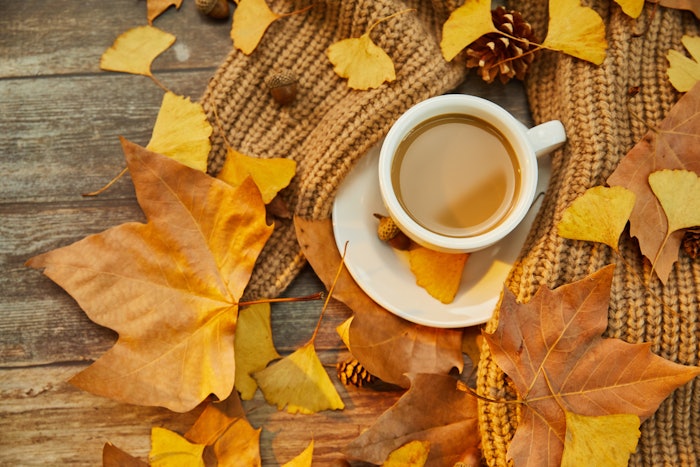 Eckart has announced its color trend concepts for autumn and winter of 2024 and 2025. The concept lines have been named Beautiful Days, Believe in Yourself and Better Together, per the company.
Beautiful Days is intended to celebrate autumn through color by utilizing Syncrystal Supernova pigments that represent the season, per the company. The concept also incorportes other pigment lines from Eckart, including Visionaire and Silverdream for nail varnishes. The eyeshadow gel formulations use Purabyk-R 5510 (INCI: Bentonite (and) Xanthan Gum) in violet and gold. 
Related: Pigments: The Secret of Colored Products
The Believe in Yourself color theme is intended to reflect the meaning of the color green, per the company. As described by Eckart, green is the color of hope, harmony, stability and vitality and has a calming effect. Syncrystal Soft Ivory (INCI: Not Provided) is the latest pigment from the company that represents its vision of green.
The color concept Better Together consists of a winter collection with the effect pigments Syncrystal Rose Opal (INCI: Not Provided) and Mirage Holo Magic (INCI: Not Provided). Better together is intended to represent time. The products of the theme are pressed eyeshadows with Claytone-VP V XR (INCI: Not Provided), which contribute to a winter look, per the company.
Paloma Moya del Valle, global head of cosmetics and Andrea Wolfring, cosmetics lab technician at Eckart, commented: "We deliver our trend color service including the finished formulations so that our customers can implement the colour concepts immediately and easily."