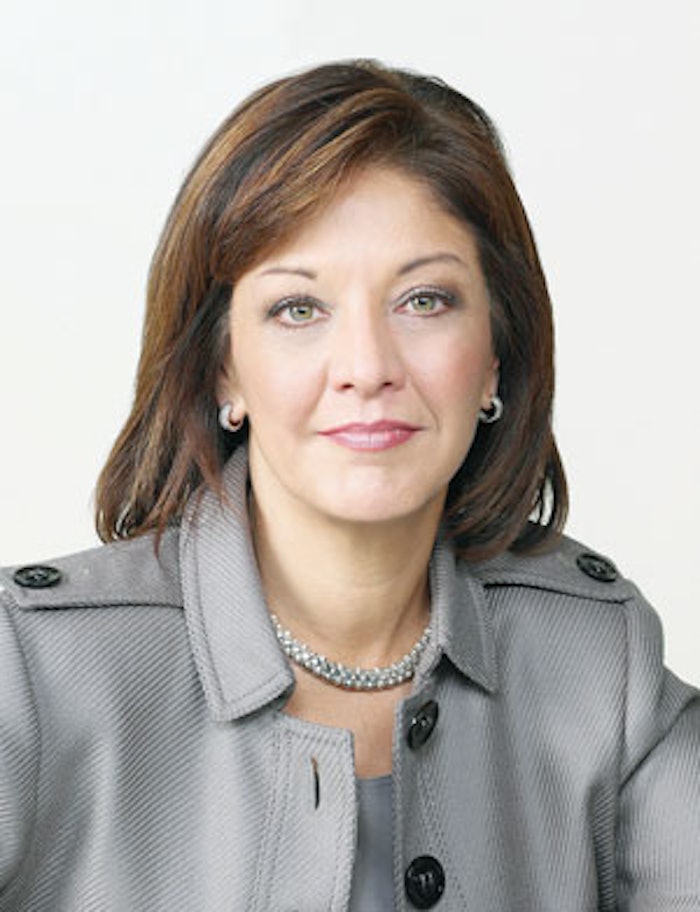 Karen Khoury, Senior Vice President, The Estée Lauder Companies, Inc.
Throughout the course of her 27-year career in the fragrance industry, Karen Khoury has come to believe—through experience, perseverance and simple observation—that the life of the industry boils down to "the delicate balance of business considerations with passionate creativity."
"To say that it is challenging is an understatement," Khoury told those gathered at a recent Cosmetic Executive Women (CEW) Women in Beauty series event. "The dynamics in fragrance have been changing for a number of years. Those marketers who find a way to truly reconnect, to reestablish that emotional connection that fragrance has [always] had, have an opportunity to take their brands to new heights." Khoury's tenure in the industry, and the resulting personal and business philosophies she developed, is the product of a long line of mentors—from company founder Estée Lauder, who encouraged the development of an "emotional instinct" for fragrance; to Leonard Lauder's cultivation of Khoury's focused, multifaceted business engagement; to Evelyn Lauder, who stressed the importance of personal, and interpersonal, respect. "To appreciate and acknowledge every single individual and contribution to the creative process," Khoury told CEW's Insider, "is more motivating that [one] can imagine."
Currently engaged with no fewer than seven Lauder brands, Khoury finds herself in a constant state of flux, in which she is required to "trade hats," often several times per day, in order to give each brand its own direct consideration and unique standing. "I've adapted several company philosophies into [Lauder's] fragrance creation process," she said. "[I] look at our portfolio for strengths, gaps and opportunities. [I] also look at how we measure up to the market as a whole—what's working and what's not working." The flipside of this rather linear business analysis is the integration of an aesthetic consideration to Lauder's mode of market attack. "Art," said Khoury, "has always been important to me. The original concept of Pleasures [for example] came from a Georgia O'Keeffe painting." Furthermore, as the science of new material and product development becomes more steadfastly essential to successful and dynamic brand development and marketing, Khoury is careful to keep one "scientific" aspect in the front of her mind at all times: "The science of consumer insight—to predict what she wants and what she's going to need even before she knows it."
This last is at the heart of every multibrand decision made. While she concedes that market research "depends on the brand," Khoury is also clear that "an Estée Lauder scent [wouldn't launch] without market research." Particularly in light of the current global economic strife, Khoury seeks to understand a consumer who is feeling "besieged," who may, quite understandably, have her mind taken up with more prudent concerns, such as mortgage payments, food expenses and career safety. However, she sees this need for mutual understanding as more than a challenge. "[It] is also an opportunity," she said, "because this consumer needs a break. Every single aspect [of a fragrance] needs to make her feel fantastic and to validate the [purchasing] decision she's just made." As an executive, Khoury is careful to never fall out of touch with the trends affecting, or desires and needs of, the average beauty consumer. And whether formulating and branding for high-end luxury targets or mass-appeal choices, the delicate balance of creation and smart business planning, so well-instilled during the decades of mentorship and personal development, is what Khoury will continue to rely upon in the years to come.