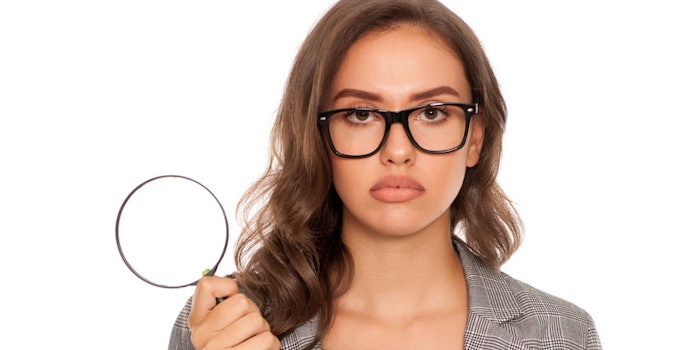 For brands, suppliers, formulators and retailers, there are many ingredient-related issues to look out for in 2019. 
Disclosure & Transparency
Ingredient disclosure of "fragrance" has been a longstanding point of contention between industry and activists. Keep an eye out for potential legislation aimed at requiring labeling or disclosure of the ingredients in "fragrance."
Pressure has increased since a California-based NGO, Breast Cancer Prevention Partners, published a reporta attacking fragrance materials in beauty and personal care products. While our industry has had a long record of mandatory ingredient disclosure, protecting the confidential business information in fragrance formulas is critical. 
Meanwhile, the European Union is poised to establish a new glossary of common cosmetic ingredients, according to a draft notification sent from the European Commission to the World Trade Organization. The draft notification states that the proposed glossary would comprise "common ingredient names for use in cosmetic products, to ensure uniform labeling and facilitate identification of cosmetic ingredientsb."
Ingredient Bans
In 2018, Hawaii banned oxybenxone and octinoxate in sunscreen products, forcing brands and suppliers to scramble. The general industry consensus is that this law was based on extremely limited science, which nonetheless sets a precedent for other ingredients to follow. Therefore, individual ingredient bans will continue to be a hot button in 2019—whether or not they're supported by sound science. 
How to Keep Up with Shifting Regulatory Activity
With so many conversations happening about regulations and ingredients, how is one to keep everything straight? Author Ada S. Polla has compiled a list of "ingredients to watch for" with an overview of opinions that matter to her. See "2019's Ingredient Regulation Table" above. 
Want to read the full article? Check out the February 2019 digital edition of Global Cosmetic Industry magazine.
About the author:
Ada Polla (ada@alchimie-forever.com) is the co-creator of the Swiss antioxidant skin care line, Alchimie Forever, which launched in the United States in 2004. Her strategic focus and implementation have yielded double-digit annual revenue growth for the company. Polla holds an MBA from Georgetown University, majored in art history and political science at Harvard University, and graduated magna cum laude with a Bachelor of Arts degree in 1999. She is also a Global Cosmetic Industry editorial advisor.
Footnotes
a "Right to Know: Exposing Toxic Fragrance Chemicals Report," www.bcpp.org/resource/right-to-know-exposing-toxic-fragrance-chemicals-report/
b The notification (G/ TBT/ N/EU/ 637) and corresponding drafts can be found at www.ec.europa.eu.