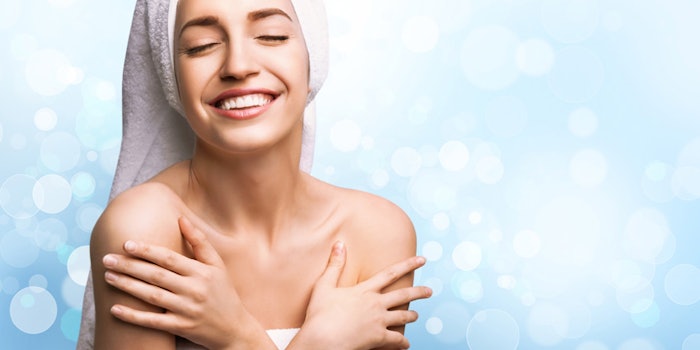 Photo 217178734 © Chernetskaya | Dreamstime.com
Integrity Ingredients showcased its latest launches at the SCC trade show in California. 
Recent: Integrity Ingredients Forms Product Development and Innovation Team
Jakabix NP 5.2 and Pinna Leaf NP
These 100% natural, broad-spectrum preservative systems are a combination of an enzyme complex, botanical actives and an antimicrobial blend that are Gram-negative, Gram-positive, virus, yeast and mold resistant.
According to Integrity Ingredients, the systems will not degrade the foaming action of surfactant systems or cause formula odors. Characteristics include clear, transparent, nearly odorless liquid functions at a broad pH range of 4-10.
They work ideally in an emulsion water phase and are safe for eye and lip applications. The systems can be formulated in personal care as a stand-alone preservative with no supplemental required.
Natural Pristine Arctic Extracts
These plant and berry extracts provide high concentrations of antioxidants, polyphenols, vitamins and other chemical compounds.
Cloudberry: Contains high vitamin C content to revive and brighten skin. Omega-3 and -6 are extracted from the seed oil help to improve overall skin health.
Crowberry: Boosts collagen production to enhance skin elasticity; helps skin recover from free radical damage, UV radiation and environmental pollutants; and is safe for normal-to-dry and sensitive skin types.
Lingonberry: Lingonberry helps to rejuvenate skin. The seed oil improves overall skin health as it helps to prevent water loss and promotes wound healing; and the sterols provide anti-inflammatory properties to help reduce skin sensitivity and redness, and encourage tissue regeneration.
Nicomenthyl 20
Nicomenthyl is a multifunctional active that has been reportedly shown in clinical studies to protect, repair and detoxify skin. It oxygenates, nourishes, repairs UV skin damage, strengthens skin barrier function and enhances microcirculation. 
Multiple in vitro studies have been conducted on Nicomenthyl that have shown that the active detoxifies urban dust, exhaust fumes, cigarette smoke and contaminating metals.
According to the company, Nicomenthyl 20 increases cellular NAD+, a coenzyme that is required for fundamental biological processes that include such as metabolism. It delivers topical Vitamin B3, activates hair fullness, provides strong antioxidant benefits and is a carrier of other actives.
As an added feature, Nicomenthyl 20 provides a sensorial warming and cooling effect, making it a versatile choice for a vast array of product applications such as anti-aging, anti-pollution, masks, deodorants, hair loss, lip plumping, sport treatments, sun care, after sun cooling, before and after-shave products, and refreshing legs and feet.
Oils
The company's portfolio features traditional fruit and vegetable oils but specializes in oils from exotic fruits, vegetables and plants indigenous to the Colombian, Amazonian, African, and Arctic regions.
SeaBerry Fruit Oil: SeaBerry Fruit Oil contains 190 bioactive nutrients, 18 amino acids, 17 vitamins, 14 minerals and Omega's 3, 6, 7 and 9. According to the company, the antioxidant ability is 70× stronger than vitamin C and has an ORAC value of 895,281. Additionally, the oil contains a full vitamin E complex, flavonoids, fatty acids, phospholipids and sterols. It can be used as an antimicrobial and antibacterial used to treat burns, wounds, acne and inflammation; and hydrates protects the skin barrier and helps to stimulate collagen production.
Kahai Oil: This oil is a 100% natural, sustainable, youth advancing active from the Columbian Cacay tree that is rich in vitamins E and F, and linoleic acid at 75%. According to the company, this oil contains 50% more vitamin E and twice the amount of linoleic acid than argan oil. It absorbs quickly and imparts a dry, silky-smooth feel for both hair and skin. Clinical studies have shown a 95% improvement in skin wrinkle reduction, 100% in hydration, 100% in skin firmness, 85% in skin smoothness and 80% in skin elasticity.
MagNUT Sense Oil: A cold-pressed, sustainable, 100% natural, virgin oil and a  source of natural selenium that helps to firm the skin and provide antioxidant protection. This oil helps to reduce fine lines, wrinkles and TEWL via its light protective film-forming feature. The oil can be formulated for skin care, hair care, color cosmetics and body care applications.
Butters
Integrity Ingredients' IntegriBUTTER range offers a line of proprietary and custom blended butters created from fruits, nuts and vegetables as well as from arctic and exotic sources. All feature a variety of textures ranging from light, whipped souffles to soft, smooth pastes to rich, concentrated solids.
IntegriBUTTER Arctic Berry Blend: Chemically enriched, the company's proprietary butter is a blend of cloudberry, crowberry and lingonberry. The extracts feature antioxidant properties and are nutritious with high concentrations of vitamins, polyphenols and flavonoid compounds.
IntegriBUTTER Super Fruit Complex: The proprietary fruit butter and oil complex is a combination of cupuacu butter blended with fruit oils from apple, cranberry, blackberry, pomegranate, Seabuckthorn, cherry kernel and kiwi seed. Rich in phytonutrients, vitamins, minerals, Omega's and essential fatty acids, it helps to restore skin barrier function, calm inflammation and condition hair and skin. It also provides antioxidant protection, increases collagen synthesis, promotes skin renewal and hydrates.
IntegriBUTTER Tropical Emollient Blend: This butter and oil complex is a combination of natural emollient and hydrating ingredients such as

shea butter, tamanu seed oil, monoi flower extract, coconut oil, babassu seed oil, cupuacu seed butter and murumuru seed butter. This blend moisturizes, protects, nourishes and conditions hair and skin, as well as provides anti-inflammatory properties. This can be formulated for skin care, hair care and color cosmetic applications.
Naturally Derived Tyrosinase Inhibitors
These actives are formulated to be skin brighteners that help to fade sunspots, age spots, acne scars and melasma.
Related: Indian Sandalwood Oil Is a Potent Antioxidant
IntegriACTIVE Arbutin: Skin brightening cosmeceutical extracted from the dried leaves of the bearberry plant that also helps to prevent the development of freckles and hyperpigmentation even after a sunburn.
IntegriACTIVE Kojic Acid: Categorized as a plant extract, Kojic acid is a skin brightening agent naturally derived from various types of fungi or through the fermentation process of Japanese sake.
Rheostyl Range
The company's range of Rheostyl liquid polymeric thickeners and viscosity builders create textures and sensorial effects.
Rheostyl 90N: A preservative-free, thickener and viscosity builder for mild, sulfate-free products. The active creates crystal clear formulas along a broad pH range with shape memory and playful bouncy textures.
Rheostyl E Light: Creates fine mists to fluid and bouncy textures. This ingredient is ideal for sensitive skin and for clean, minimalist beauty and sunscreens. Additionally, it is water-resistant with no need for film formers.
Rheostyl E Cream: Delivers smooth spreadability in emulsions that creates a smaller, more uniform particle size. It provides optimal thickening efficiency and electrolyte tolerance. The active also features sensorial properties that quickly penetrate, leaving a rich skin-feel.
Rheostyl Savon: A liquid polymer and rheology modifier that processes quickly for mild, paste-like cleansers.
Rheostyl UP: A suspension agent with viscosity and clarity starting at pH 6.5 that creates elegant, fluid and fresh, light formulas. The active stabilizes o/w emulsions, mineral particles and pigments.
Previously: Algenist Launches Blue Algae Vitamin C Skinclarity Brightening Serum