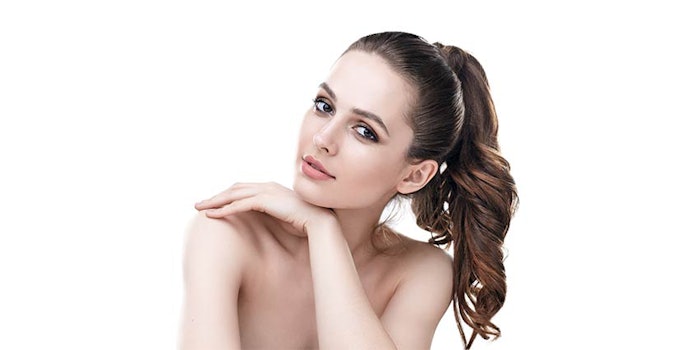 Wacker Silicones unveiled Belsil, an eco-range of six silicone fluids, at in-cosmetics Global 2018. The range consists of linear, unmodified polydimethylsiloxanes (dimethicones) distinguished by their low surface tension and good spreading properties. The products cover a viscosity range in cosmetics between 5 and 60,000 centistokes (mm2/s), making them ideal for formulating moisturizing creams, lotions, sunscreens, shampoos and conditioners, among other applications.
Related: Wacker Silicones Receives TÜV SÜD Certification for Biomethanol-Based Silicone Fluids
The "eco" designation is due to the company using only renewable raw materials and silicon in the production of all fluids within the range. Each Belsil eco product offers an alternative to the company's silicone fluids based on petroleum-derived methanol; while both products contain the same raw material base, one can replace the other based on formulation requirements and without the need for modifications or formulation adjustments.
"The demand for cosmetic products made from raw materials that conserve our natural resources continues to rise," said Wacker Silicones president Robert Gnann, Ph.D. "With our new product line, we are in an excellent position to meet this demand. For Belsil eco, we use certified biomethanol produced exclusively from plant residue such as straw or grass cuttings."
He added, "With Belsil eco we are not only strengthening the sustainability of our own product portfolio. The cosmetics industry can also benefit considerably from silicone products made using biomethanol and conserving resources."
in-cosmetics Global was held April 17-19, 2018, in Amsterdam.