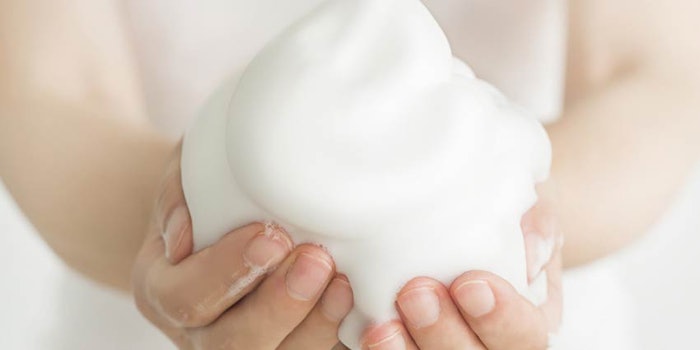 Croda International Plc has acquired Enza Biotech AB, which was founded in 2012 by researchers at Lund University to develop renewable surfactants using carbohydrate-based chemistry. The acquisition will boost Croda's natural and renewable personal care product portfolio, which aims to enhance sustainability without compromising performance.
Enza co-founders Maria Andersson and Stefan Ulvenlund and their team will join Croda's team as part of the deal. The surfactants will reportedly offer benefits such as emulsification, wetting and dispersion.
"Enza Biotech offers a fantastic opportunity for us to fill an identified technology gap in the surfactants market using natural and renewable raw materials."
"Enza Biotech offers a fantastic opportunity for us to fill an identified technology gap in the surfactants market using natural and renewable raw materials," said Steve Foots, chief executive of Croda. "It is a great fit as sustainability underpins our growth strategy and is an area that already sets us apart in the eyes of our customers."
"Croda is the perfect fit for our technology due to their commitment to investing in innovative and sustainable solutions," said Andersson. "With their proven track record in bringing new technologies to market and strong customer relationships, we are confident Enza Biotech will have a bright future. We look forward to working with the Croda team and the new opportunities that will bring."