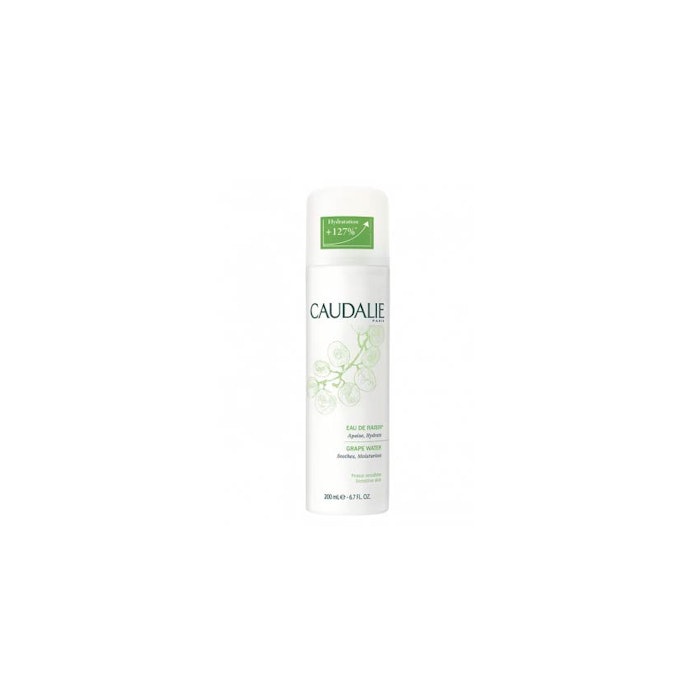 The New York Society of Cosmetic Chemists (NYSCC) brought its 38th Annual Suppliers' Day to Manhattan's Jacob K. Javits Convention Center, hosting 8,752 attendees and 435 exhibiting companies. The NYSCC Awards Night Party honored Expanscience for its Passioline ingredient, which reportedly features tissue repair, cell regeneration and anti-inflammatory capabilities to smooth skin imperfections. The 2018 NYSCC event will again take place at the Javits Center May15–16. Below are a few select highlights from the show floor.
Sustainability: From Supplier to Brand
Beauty and personal care's sustainability is only in its infancy, said Chris Sayner, vice president, customer alliances, corporate sustainability at Croda. Sayner spoke during a breakfast at which the company celebrated its investment of $170 million in a forthcoming renewable manufacturing site, which will open at the end of the year. The facility will reduce Croda's reliance on fossil fuels, thereby shrinking the carbon footprint of its new 100% bio-based Eco range of surfactants. The Eco range offers the same performance as conventional products, while improving on sustainability goals. 
Today, said Sayner, suppliers are focused on reducing the use of petrochemicals, the incorporation of renewable feedstocks, as well as social responsibility initiatives. However, in the future, he said, consumers will be able to look at a product and clearly see what its environmental impact is. While that level of sophistication is a ways off, sustainability is already reshaping the industry through water reduction and the rise of product formats such as dry shampoos.
Beauty and personal care formulators are under pressure to create new green solutions, while also addressing cost pressures.
Cara Eaton, Croda's marketing manager, communications, pointed out that regions in which water scarcity is a daily reality are often more advanced when it comes to conservation and where concentrated formats like wipes can play a role. Elsewhere, water conservation education will need to drive consumer awareness.
Craig Aiken, Croda's sales director, noted that beauty and personal care formulators are under pressure to create new green solutions, while also addressing cost pressures. Often, he said sustainable solutions solve both issues simultaneously.
Eaton noted a 20% increase in products claiming sustainability as consumers increasingly support their values via purchasing decisions. Millennials tend to be more green-minded than their older counterparts, with as many as 75% interested in sustainability. 
For instance, Caudalie's skin-hydrating Grape Water is a fully organic formula certified by the USDA BioPreferred program, which is granted to products that are "derived from plants and other renewable agricultural, marine, and forestry materials." The BioPreferred label is recognized and trusted by consumers, though it is not yet widely used in beauty and personal care.
Eaton concluded that sustainability metrics need to keep up with new performance expectations from consumers, and added that sustainability is already present on the world's general selling shelves.
Activated Charcoal, Skin Food and Beyond
Vantage/Lipo Chemicals presented Lipobead Detox with Charcoal, which can be applied in skin care (purifying clay masks, pearlized cleansers), baby care, and bath and shower products. The system encapsulates activated charcoal within the naturally derived cellulose Lipobead, which rubs out completely when applied to the skin.
The action creates a visual effect for the consumer, signaling that dirt, oil and toxins are being drawn out as the appearance of pores is minimized. The technology allows brands to maintain clear or white formulations.
Skin food? Vantage/Lipo Chemicals also presented PreBio Defense a biome-friendly combo of encapsulated polysaccharides that "act as a powerful food supplement and conditioning agent for the habitation of beneficial microorganisms found on our skin," according to the company. The system can be applied in serums and facial creams for preventative skin care.
Finally, the company also presented CytoCalm, a daytime formulation peptide that addresses skin inflammation and stress, as well as CytoRegulin, its nighttime counterpart, which provides anti-aging activity overnight.
Gentle Formulations
Dow Corning's ES-5373 Formulation Aid is a silicone oil-in-water emulsifier for formulations that offer a gentle touch, or for water-out systems. It is also ideal for low viscosity formulations, which are a top trend in Asia. The technology can enable a silky feel for oil-in-water systems and can support high-load oil systems. It can be applied in waterlike sprayable lotions, sprayable sunscreens, moisturizing lotions, fluid foundation and makeup remover.
Elé Corporation presented Pel-Amph ALP, a vegetable-derived mild co-surfactant with broad regulatory approvals and a good INCI: Arginine Lauraminopropionate. Arginine has enjoyed positive press for its contributions to mild shower gels, bubble baths, cream soaps and shaving foams in which it offers good wetting and foaming. Pel-Amph ALP is already on the market in an undisclosed male grooming shampoo.
Beauty for an Active Lifestyle
Evonik focused on solutions for consumers' active lifestyles, including an ACH-free dry and light deodorant stick, exercise-proof foundation, a refreshing power wipe, and an after-sun energizing and nourishing spray. Like many suppliers, Evonik showed that new ingredients are only part of the suppliers role; equally, and sometimes more important, are new formulation concepts that can capture emerging and evolving consumer trends.
Evonik also focused on back-to-nature concepts, noting that about 2/3 of all personal care product launches over the last two years has featured some type of natural claim. As such, Evonik showed off several formulations and ingredients that can meet the leading claims and certification standards for naturals.
Active and natural lifestyle concepts actually overlap in consumer behaviors, the supplier noted. For instance, more than half of Chinese consumers would like to enhance beauty through physical exercise (data cited: Mintel), while 45% of all Americans participated in at least one outdoor activity in 2015. In addition, 37% of baby boomers were involved in high-calorie-burning exercises, according to Evonik data.
Yet few recent product launches have featured outdoor/active lifestyle claims or positioning. Products in this space could offer benefits such as hygiene, UV protection and temperature activation.
Skin Innovations
Givaudan Active Beauty presented ResistHyal (INCI: Water (aqua) (and) Sodium Hyaluronate (and) Hydrolyzed Hyaluronic Acid (and) Phenoxyethanol (and) Lactic Acid), a bioactive, seven-in-one hair beauty enhancer that acts on the keratin infrastructure. It also meets consumers' expectations for multifunctional products. Its seven properties for improving dull and coarse hair include: hydration, natural volume, frizz reduction, resistance, pollution protection, shine and softness.
The supplier's Revivyl (INCI: Propanediol (and) Orobanche Rapum Extract) is a skin renewal accelerator that protects epidermis stem cells, reactivates cellular metabolism, stimulates epidermis cell differentiation, reinforces the skin barrier, reactivates natural exfoliation and protects the skin microflora.
Enhancing Makeup Performance, Naturalness & Color
Sensient highlighted its PHY natural pigment surface treatment based phytic acid extracted from rice. The hydrophilic technology allows the easy incorporation of pigments in O/W makeup formulations, avoiding viscosity buildup.
The company also displayed its Natpure Film PR and Natpure Film GR, which are water-resistant film formers derived from pine trees. The company argues that these natural solutions outperform their synthetic counterparts and can support products such as long-lasting mascaras, water-resistant makeup and sun care products. 
Sensient's fine silica Sensibead ingredients offer instant blurring and good slip in makeup products, while its Lumisens CV10 AS PMMA beads deliver AS-treated pigments that can blend easily, offer a soft sensorial appearance and provide uniform application for maximum radiance.
Spectra Colors, meanwhile, highlighted its dyes for cosmetic applications, including some ultramarines, as well as its color matching services. The company generally supplies small to mid-market customers and offers custom color blending. Spectra can create drop-in replacements for existing color systems in beauty products to optimize performance or help reduce costs.
Spectra Colors' in-house chemists can blend colors for makeup dupes or match the color of a swatch sample. The company can also troubleshoot dye solubility problems in formulations, taking the grunt work out of color cosmetic products, including eyeshadow, lipstick, blush and even bath bombs.
Alternative Preservation & Natural Cleansing
Natural and alternative preservation have been a hot topic in the beauty and personal care space, with a range of suppliers offering new technologies. Now, Bio-Botanica has introduced Suprapein 8570 (INCI: Origanum Vulgare Leaf Extract (and) Thymus Vulgaris (Thyme) Extract (and) Cinnamomum Zeylanicum Bark Extract (and) Olea Europaea (Olive) Leaf Extract (and) Rosmarinus Officinalis (Rosemary) Leaf Extract (and) Mentha Piperita (Peppermint) Leaf Extract), a complex botanical extract blend with microorganism-inhibiting properties. The blend can be applied to creams, shampoos, soaps, lotions and other products.
Bio-Botanica has also introduced Bio-Saponins, a blend of sarsaparilla root, wild yam root, quillaja root and yucca root, which produces foaming in products such as soaps, shampoos, creams, lotions, shaving products, body care and natural toothpaste.
The Intersection of Skin and Hair Care
Skin care has long inspired innovation in hair care. For instance, serums and oils have made the migration, while microbiome-rich and -friendly products could be on the horizon, particularly in the area of scalp care. Other crossover points include hair refreshers and anti-pollution defense.
In addition, new formats and textures can help capture brand-disloyal millennials. Brands can respond with transformational textures, unique formats such as cleansing jellies, and efficacy. These types of innovations can offer consumers the experiential products they crave.
Pilot Chemical presented Maquat BTMC-80%, n-alkyl trimethyl ammonium chloride pastille offered with 80% active material. The ingredient is derived renewable rapeseed oil and can be applied in hair conditioners, rinses, skin creams and lotions. In hair care, the ingredient offers smooth detangling and can improve dry comb and fly away.
At the NYSCC show, BASF presented PatcH20, biopolymers that offer a controlled release of moisturization for the scalp and hair. The three-dimensional mesh mechanism deposits the hydrating complex onto the scalp, providing immediate hydration, as well as sustained hydration after five days. The ingredient performs well as a film former on hair tresses.
BASF also introduced low molecular weight micro-proteins for hair strengthening, repair and protection—Gluadin Kera-P LM and Nutrilan Keratin LM. The materials repair the hair from the inside and provide protection on the hair surface, according to the company. Gluadin Kera-P LM is based on plant-derived protein building blocks.
In skin care, BASF presented Collalift 18, an extract of African mahogany bark, which reportedly improves the skin's elasticity and visibly reduces pores, lines and wrinkles, and the botanically derived Dermagenist, which helps diminish visible signs of aging by improving skin density and firmness through an epigenetic pathway. Collalift 18 targets multiple layers of the skin and can prevent the early stages of aging.
D5 Alternative Unveiled
Gelest debuted its SiBRID TM-031, a personal care silicone vehicle with similar solubility and volatility characteristics as cyclomethicone, D5. The ingredient can be applied to skin and sun care, gels and lotions. In the European Union, ECHA is considering proposals to limit decamethylcyclopentasiloxane (D5) in both rinse off and leave on personal care products to less than 0.1 weight percent, which could go into effect as soon as 2018, according to Gelest. The company displayed a plum serum incorporating SIBRID TM-031 at 2.0 % by weight.
100% Prevention
Hallstar presented Micah, its sun care and anti-aging ingredient, which reportedly halts the photo-aging process before it begins. "Independent clinical research shows that Micah, unlike sunscreens or antioxidants, prevents 100% of free radicals, ROS, inflammation, and DNA damage from UVA and visible light, at a use level of only 0.2%," said Robert Hu, vice president of R&D at Hallstar.
Hallstar also highlighted the innovations produced by its Oléos eco-extraction operation in Montpellier, France, which produced bioactive compounds for anti-aging, skin whitening and other applications. The anti-aging Lift Oleoactif is a biomimetic active that offers a lifting effect. Avobrite is a globally approved avobenzone stabilizer for optimized UVA performance, while Olivem 2020 is a cold process emulsifier that has dermollient functionality.
Selfie Solutions and Texture Innovations
Dow Corning presented its 9576 Smooth Away Elastomer, which provides optical blurring/soft focus in makeup applications for selfie-ready skin. The system minimizes the appearance of pores and smooths out the appearance of wrinkles. It is ready for use as a primer, but can be used in other systems such as water in oil and water in silicone. The 9576 Smooth Away Elastomer has a smooth sensory sensation that is appropriate for bb creams, serums and contouring sticks.
Dow Corning also presented its LabSense demo products. Its Bring Back the Shine Ringing Pomade boosts the definition of curls, controls frizz and enhances shine. Relevant for the textured hair market, the formulation includes the company's UCare Polymer JR-30M, among other ingredients.
The LabSense demos highlighted rheology modification for the creation of transformational and unique textures to give consumers a fun experience. Dow's transforming boost demo comprised Methocel Cellulose Ethers and Polyox Water Soluble Resins, which help provide a rich, creamy, luxurious feel to moisturizing gels and lotions, the Dow Corning 2501 Cosmetic Wax, which acted as a humectant.
Dow's Aculyn rheology modifier to suspend bubbles, glitter or other particles to enhance the visual effect of products. It can transform into an oil upon contact with the skin and looks like crushed ice when stirred up in a container.