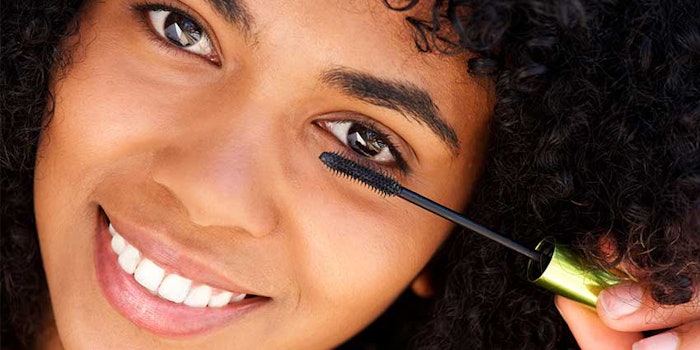 Naturally derived ingredients from Australian hibiscus, honey locus seed and Narcissus tazetta bulb are among IFF/Lucas Meyer's new ingredients to be showcased at in-cosmetics 2020, in addition to new findings on the company's emulsifier plus a new makeup collection.
The company will launch three ingredients: Hydrosella and Inst'Tight (INCIs: Not Provided) and IBR-Dormin (INCI: Water (aqua) (and) Narcissus Tazetta Bulb Extract). Hydrosella is a natural skin hydration ingredient from a variety of Australian hibiscus called Wild rosella, chosen for its high natural betaine content. This multi-targeted active ingredient addresses the root cause of skin dryness, providing improvement in skin hydration and reducing skin water loss for up to 72 hr after application. According to the company, it restores skin barrier function by increasing lipid production and tight junction proteins. Clinically proven, the ingredient increases hydration by 56% and reduces water loss by 17%.
Inst'Tight is composed of concentration of specific honey locust seed polysaccharides, which provide high mechanical skin-tightening properties. This galactomannan fraction is extracted using an innovative and sustainable water-based process, compliant with the six principles of the eco-extraction chart—which is designed to guide in sustainable and eco-responsible product development strategy. The ingredient is claimed to visibly minimize the appearance of wrinkles as soon as 3 min after application, with lasting action for up to 8 hr.
IBR-Dormin is made from the Narcissus tazetta (Galilee) bulb, designed to capture and transfer the plant dormancy concept to skin cells, in turn preserving youthful, healthy skin function. When dormant, the bulb produces dormins, i.e., growth inhibitors, that reversibly slow down cell proliferation. According to the company, the ingredient slows skin fibroblast proliferation, preserves telomeres and delays entry into cellular senescence, preserving the capital of the skin and reducing the appearance of wrinkles by improving elasticity.
See related: Narcissus Tazetta Delays Telomere Shortening, Imparts Anti-aging Effects.
The company also will reveal new results for its Lysofix product (INCI: Glycerin (and) Glycine Soja (Soybean) Seed Extract), a pure lysophospholipid o/w emulisifier extracted from a non-GMO soybean source. Cold processable, the ingredient enables the formulation of fluid lotions to creams with a silky and non-greasy feel. 
Finally, IFF/Lucas Meyer will introduce an entirely new concept. Color'Ethics is a makeup collection designed to allow users to express their inner and outer beauty. Inspired by beauty trends and looks from the 1990s, these concepts are blended with respect for today's ethics and values. The collection includes five eco-friendly, clean and empowering beauty concepts: Drew Tinted Hydraflow, Halle Midnight Mascara, Angelina Cashmere Lipstick, Vanessa Blossom Blush and Naomi Frosty Highlighter.
View the full ingredient presentation at in-cosmetic Global 2020 or visit booth S50 during in-cosmetics Global.