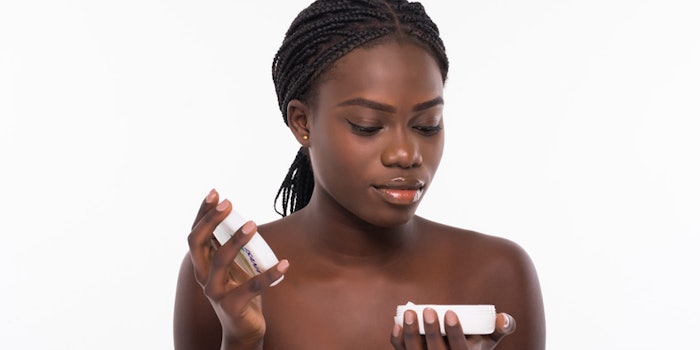 While the COVID-19 (coronavirus) outbreak is affecting beauty retail, order fulfillment and manufacturing, Mintel predicts the virus will also have an impact on clean beauty ingredients, formulation, packaging and shelf-stability.
According to a blog post on Mintel.com, written by Mintel analyst, Clare Hennigan, "COVID-19 is impacting the way consumers approach beauty and personal care (BPC) products, especially when they consider ingredient safety, cleanliness and shelf life."
Clean Beauty
Prior to COVID-19, natural consumers avoided preservative and artificial ingredients in BPC products. However, Hennigan predicted that with more concerns surrounding shelf-stability and sanitation across consumer packaged goods (CPG) categories, consumers will be more willing to accept these ingredients as long as brands provide evidence of efficacy and safety, both from a health and environmental perspective.
Formulation
Hennigan stated that the arrival of the novel coronavirus will further push the notion that natural isn't always better, especially when it comes to ingredient safety and shelf life. The future of clean ingredient formulations will rely on safe synthetic ingredients, which may improve shelf life.
Another opportunity for brands in the wake of the pandemic is waterless formulas, which could appeal to consumers' safety and environmental concerns. Products of this sort reduce the need for preservatives and give consumers the ability to control the shelf life on their own, Hennigan wrote.
Packaging
Keeping products clean and safe will help spur the demand for "touchless" beauty products—i.e., spray and stick formats. Hennigan also encouraged brands to offer consumers tips and tricks for cleaning auxiliary BPC products without compromising product efficacy and safety.
Hennigan concluded, "Products that mitigate risks of contamination by utilizing touchless formats and offer extended shelf life to consumers rationing supplies and/or unable to obtain alternatives will stand out as being safe and dependable. Brands that demonstrate their dependability, transparency and willingness to take action to ensure product safety will be rewarded by consumers."
For the full post, please visit www.mintel.com.