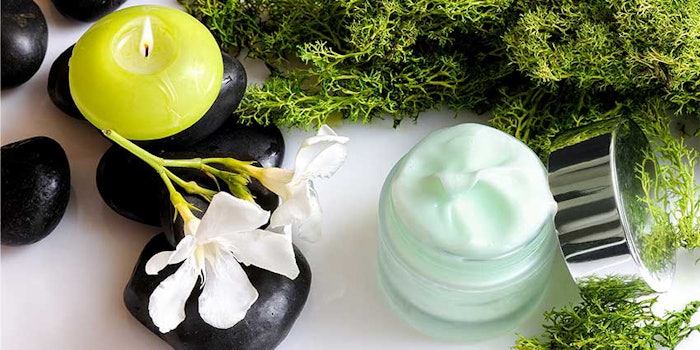 Active Concepts' BiEau Actif product line capitalizes on nutrient-rich water naturally present in algae, birch and mushrooms for beauty benefits.
Related: How Seaweed Reduces Water Dependency in Cosmetics
According to the company, the BiEau Actif range encourages optimal cell health with nutrient-rich waters. The waters are isolated from a range of cultured algae and mushroom cells derived from agricultural waste, and provide cell-quenching nutrients including glutamine, niacinamide, fucoidan, astaxanthin and/or succinic acid. The resulting plant essences are reportedly capable of nourishing and harmonizing the skin.
 
Each BiEau Actif botanical water is designed for targeted benefits: 
BiEau Actif Green Algae (INCI: Spirulina Platensis Juice) aims to hydrate and nourish the skin for a rejuvenated complexion.
BiEau Actif Birch (INCI: Betula Alba Juice) offers a vital botanical essence capable of providing antioxidant protection.
BiEau Actif Tri-Mushroom (INCI: Ganoderma Lucidum (Mushroom) Juice (and) Inonotus Obliquus (Mushroom) Juice (and) Cordyceps Sinensis Juice), derived from reishi, chaga and yartsa gunbu mushroom, is reported to optimize the natural components of each mushroom to defend against inflammation and free radical damage.
BiEau Actif Red Algae (INCI: Haematococcus Pluvialis Juice (and) Phaffia Rhodozyma Ferment Extract), derived from red algae,is combined with fermented yeast as a bioactive complex capable of providing anti-inflammatory benefits.
The BiEau Actif line utilizes an eco-conscious approach for cosmetic actives development. It can be applied in a variety of cosmetic and personal care formulations aimed to nourish and rejuvenate skin, while also encouraging an isotonic environment to optimize both skin and hair health.
For more information, visit Active Concepts, LLC.